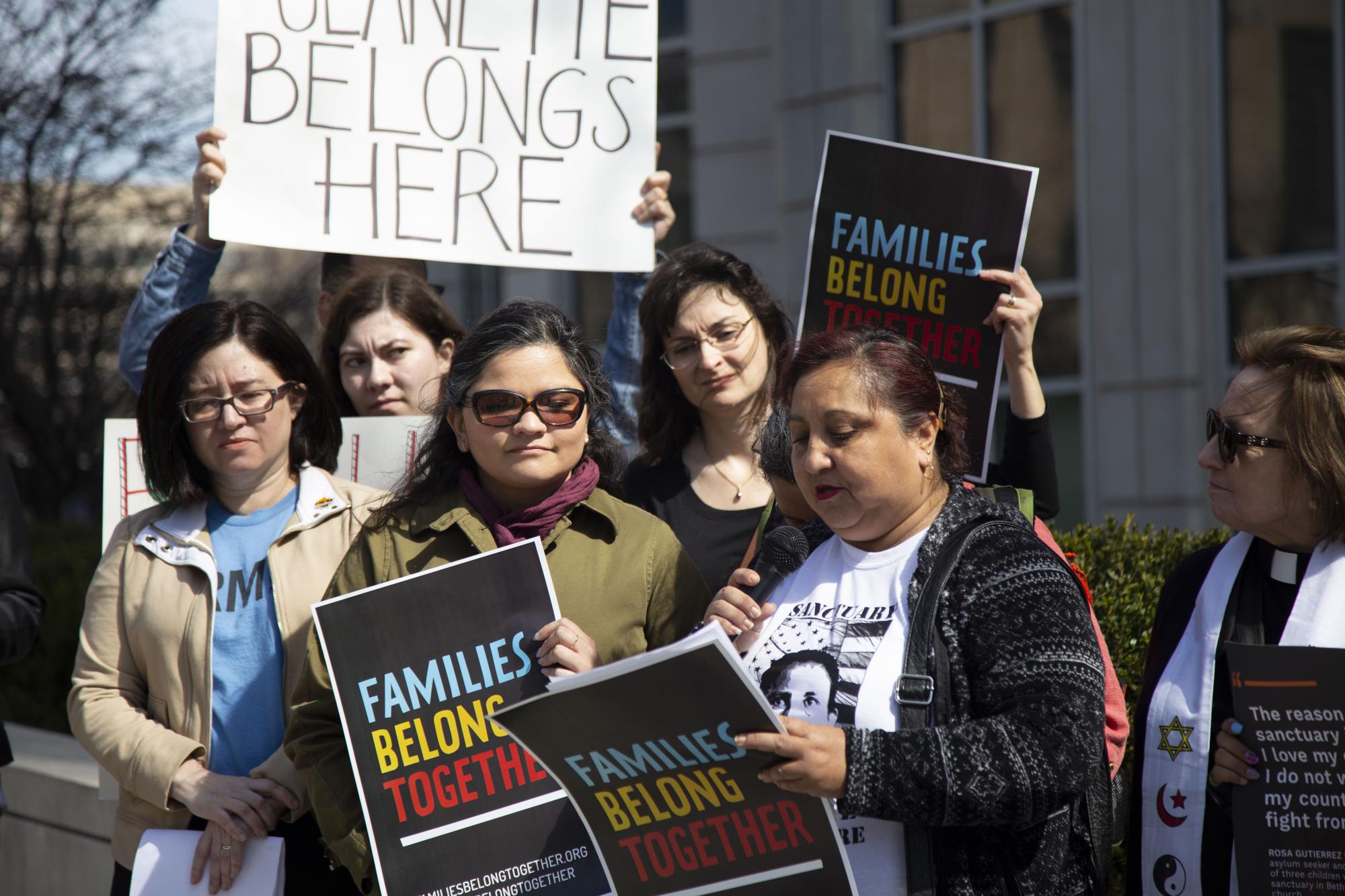 Jeanette Vizguerra: 'I Lead My Fight. And the Faith Community Are My Allies'
Faith Leaders, Supporters Petition ICE for Activist's Stay of Removal
by Anna Sutterer 3-14-2019
Jeanette Vizguerra, a mother and prominent activist under threat of deportation, on Thursday called to thank faith leaders and supporters who petitioned at the U.S. Immigration and Customs Enforcement (ICE) headquarters in Washington, D.C., for a stay of removal and visa approval for Vizguerra.
"Estamos contigo," the gathering assured her over the phone. "We are with you."
Vizguerra took sanctuary in Denver in 2017 when ICE refused to renew her stay of deportation. Under public pressure, she was granted 2-year stay, which is set to expire on Friday. She applied six years ago for a U visa, a non-immigrant visa for victims of certain crimes like domestic violence and sexual assault, but, due to significant backlogs in processing, she is still awaiting a decision.
Risking deportation, Vizguerra has continued to mobilize and speak for immigrant and worker rights.
"Everything I do, I do it for my children," Vizguerra told organizers. "They are the most important reason why I need more time."
Allies in Denver, including the Metro Denver Sanctuary Coalition, have helped Vizguerra engage with local officials and legislators, but recognize she is leading her own case.
"I lead my fight. And the faith community are my allies in that struggle —understanding that it is my life, my future and that of my family," Vizguerra told Sojourners. "I am the one who knows what I need."
On Friday afternoon, activists from an immigrant rights movement in Colorado that Vizguerra helped establish, will join her in a press conference to tell local officials that, "Jeanette belongs here."
In 2018, Sojourners recognized Vizguerra as a movement honoree for her work.
The action at ICE headquarters was co-sponsored by several local and national organizations, including: the National Domestic Workers Alliance, Fair Immigration Reform Movement, DMV Sanctuary Congregation Network, and Families Belong Together. Vizguerra called in from Denver to express appreciation for the gathering's solidarity.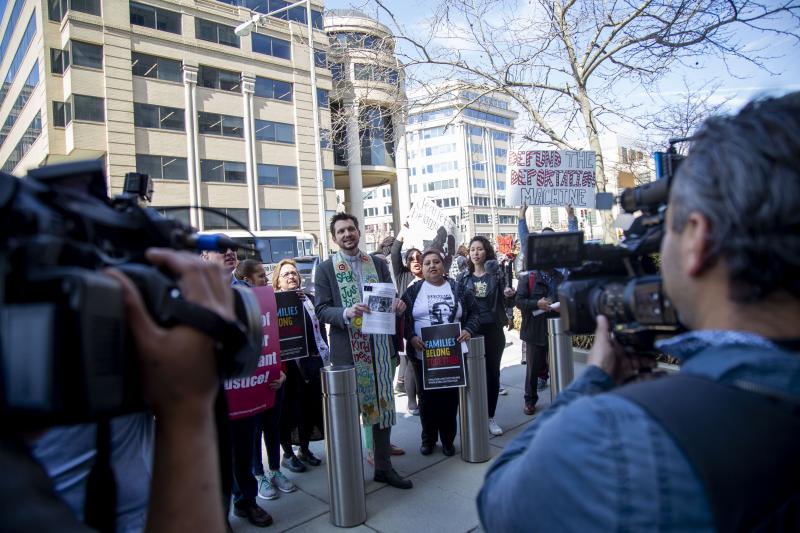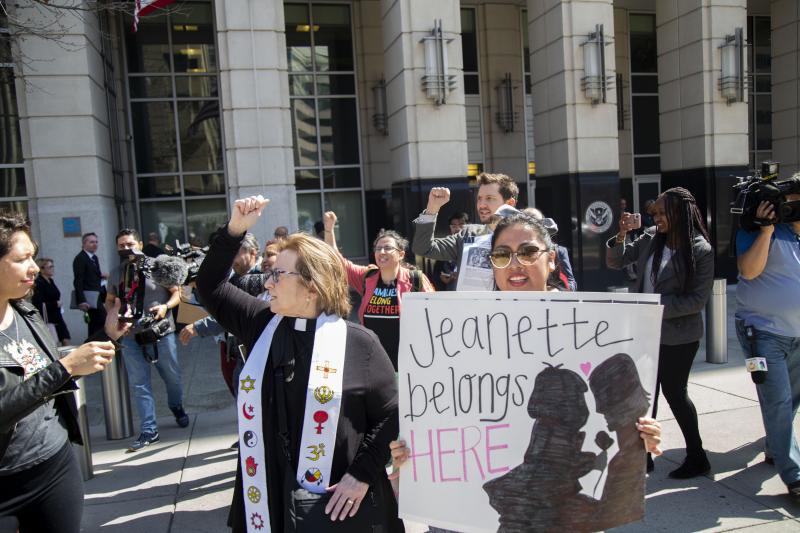 Got something to say about what you're reading? We value your feedback!