Christian Leaders Welcome Muslim-American Women to Congress
by Anna Sutterer 1-3-2019
A delegation of Christian leaders delivered a welcome message to the first Muslim-American Congresswomen, Rep. Ilhan Omar (D-Minn.) and Rep. Rashida Tlaib (D-Mich.), today at Longworth House Office Building.
Led by an online Christian organizing group called Faithful America, this message was signed by 7,400 Christians nationwide, and given to the congresswomen's staffs after their swearing in this afternoon.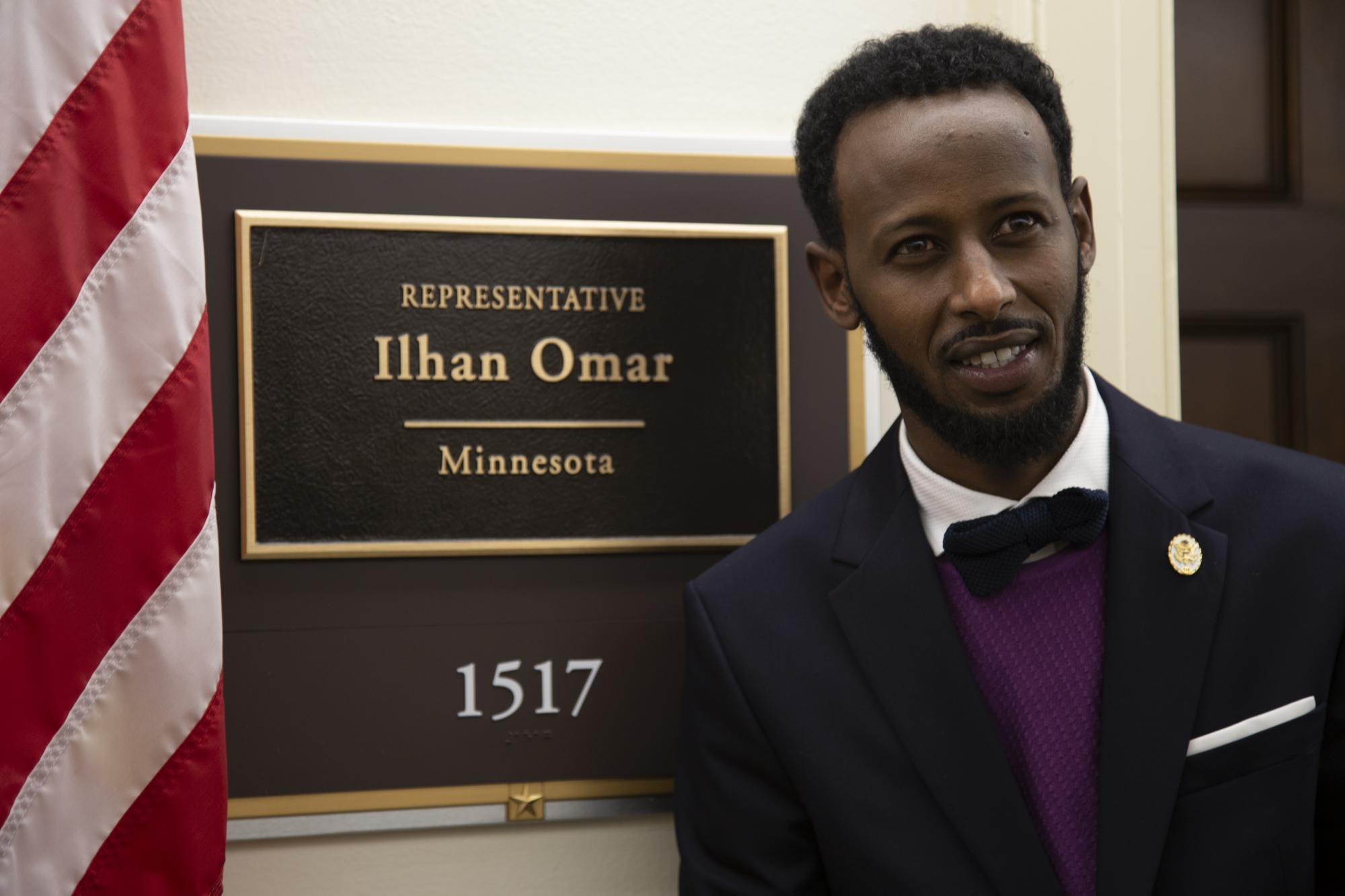 Faithful America as well as other organizations and individuals that signed the letter saw it as a necessary action because of the Islamophobic rhetoric exhibited by some far right Christians, including far-right pastors like E.W. Jackson, who was recorded saying that, "the floor of Congress is now going to look like an Islamic republic. We are a Judeo-Christian country. We are a nation rooted and grounded in Christianity and that's that. … Don't try to change our country into some sort of Islamic republic or try to base our country on Sharia law," on his radio program last month.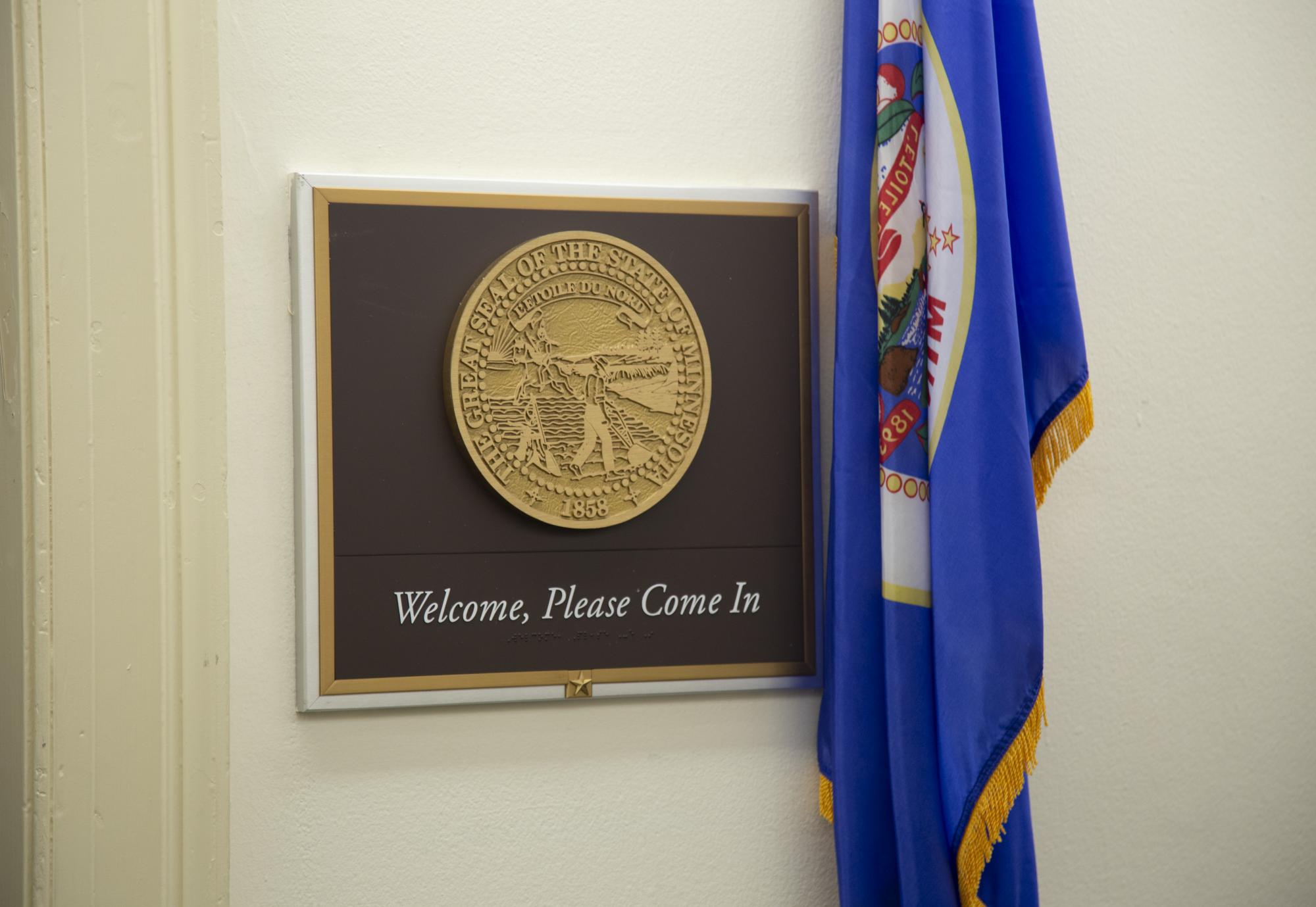 "The assumption should be that Christian Americans, along with Americans of all faiths and backgrounds, would of course welcome new members of Congress regardless of their religious affiliations," said Dr. Catherine Orsborn, campaign director at Shoulder to Shoulder, an interfaith organization working to end anti-Muslim sentiment. She helped deliver the welcome message to Omar and Tlaib.
"By being themselves and doing their best in their elected capacities, these incredible women will live out what it means to be American and Muslim without any contradiction," Orsborn said.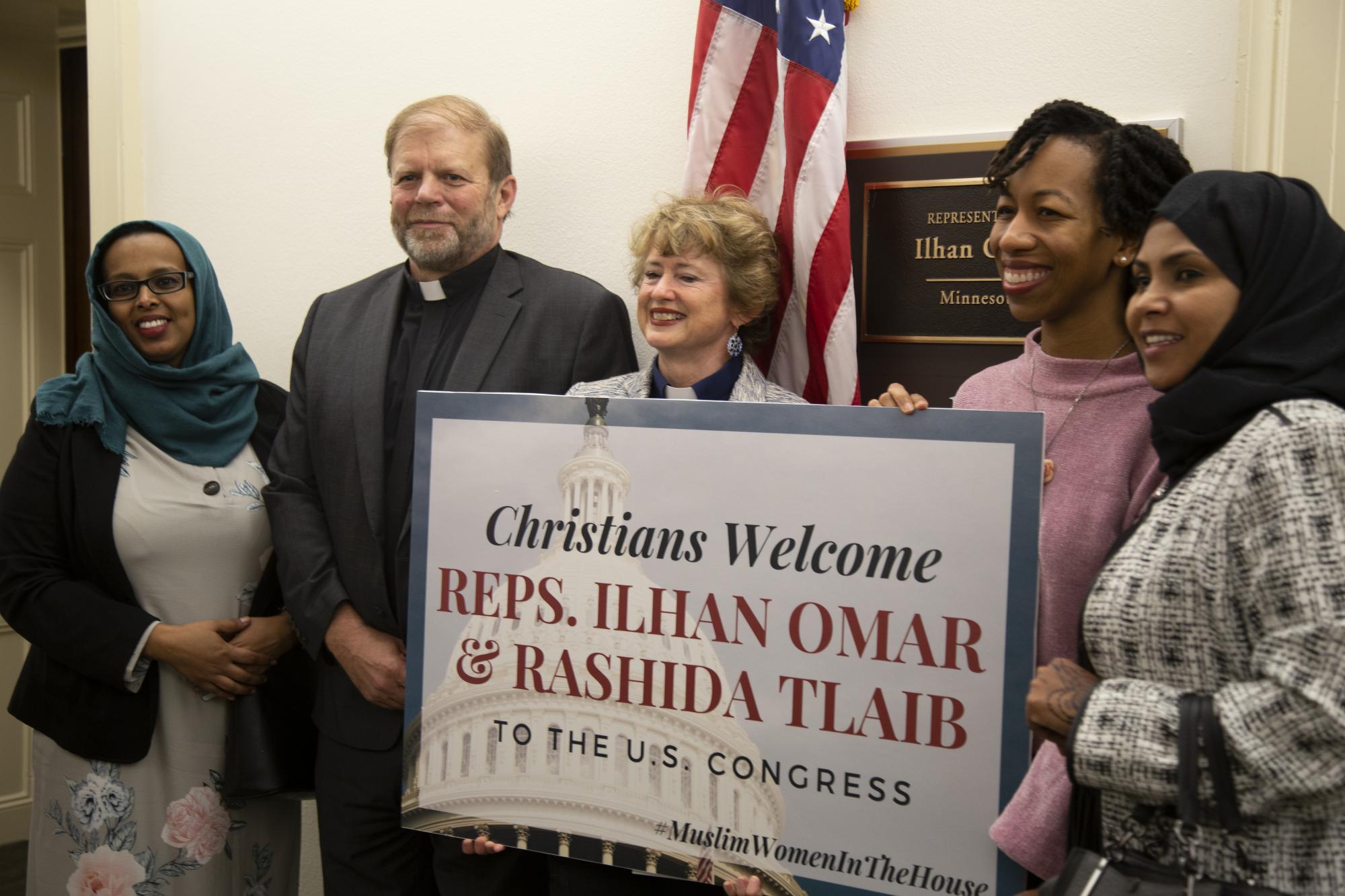 Constituents, family members, and friends of representatives hugged, snapped selfies, and shared well wishes in Longworth's hallways before celebrating in the new offices of Omar and Tlaib.
Rev. Jeania Ree Moore, Director of Civil and Human Rights for the United Methodist Church's General Board of Church and Society held a sign that said: "Christians Welcome Reps. Ilhan Omar & Rashida Tlaib to the U.S. Congress," which prompted several photos.
One constituent and friend of Omar posed with the sign and said she wanted to send the picture to her children — they often tell her that "Christians hate us [Muslims]."
"That was really emotional, to be able to stand with her and be a concrete, embodied representative of a message of love and not hate for her and her family, especially her kids," Moore said.
Forty-two new women and 23 new people of color were sworn in to Congress today, including Omar and Tlaib.
Got something to say about what you're reading? We value your feedback!