On the Deadline for Reunification, Children and Families March, Sit In at Capitol
On July 26, the court-ordered deadline for the Trump administration to reunite thousands of families separated at the U.S.-Mexico border, children and families marched together and protested at the U.S. Capitol.
Children sang lullabies and drew pictures of their families to send the Trump administration a clear message: "I AM A CHILD.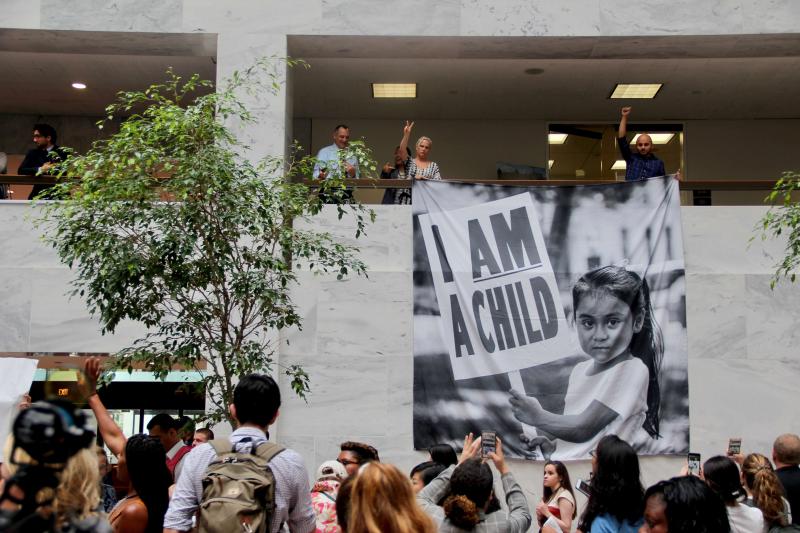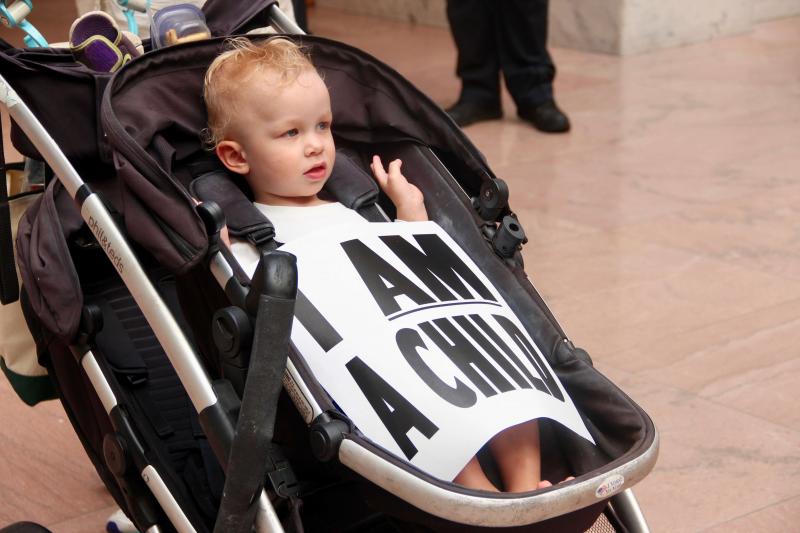 The event was sponsored by Families Belong Together, a non-profit organization calling for an end to cruel immigration policies separating children from their parents.
"I am going to Washington to make sure that the government reunites all kids with their parents by the deadline," said Roberto, 12, traveling from Colorado with his undocumented mother, Jeanette Vizguerra, and his two sisters, "If this doesn't happen, I will keep marching to show that we won't stop until it happens."
More than 900 parents have been deemed ineligible to receive their children back due to failed criminal background or parental verification checks. And earlier this week, it was reported that at least 460 parents may have already been deported without their children, leaving reunification possibilities unclear.
Send Us a Note
Got something to say about what you're reading? We value your feedback!
Love what you're reading?
Fund our nonprofit journalism!
Give Now