2021's Faith and Justice Stories in Photos
In direct and subtle ways, this year's stories of politics, sports, tragedy, the pandemic, and more gave examples of exploring faith, searching for justice, and our place in community. These photos are a gallery of some of the moments — be they messy, beautiful, heartbreaking, or comforting — that defined 2021.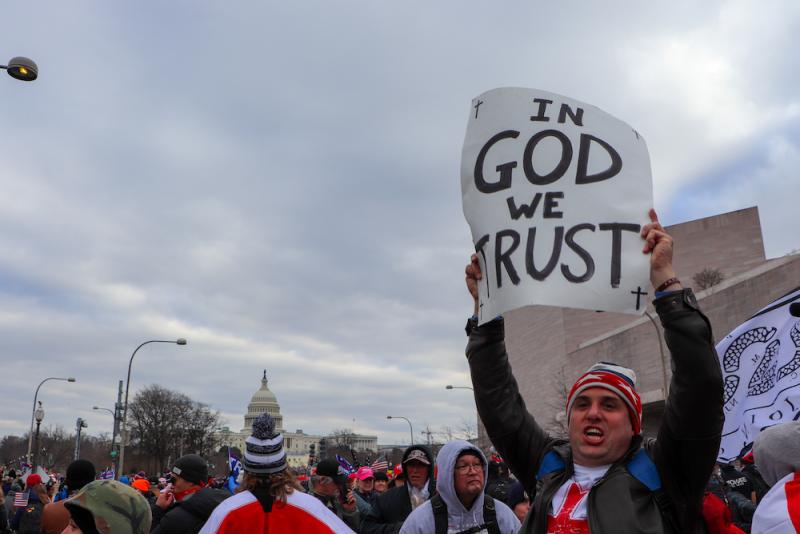 LEFT: A man holds a sign reading "In God We Trust" during a march to the Capitol that would later descend into chaos when a mob stormed the building, forcing Congress to take recess from its Electoral College vote, Jan. 6, 2021. Photo by Madison Muller for Sojourners.
RIGHT: Kamala Harris bumps fists with President-elect Joe Biden, after she was sworn in as Vice President of the United States during the inauguration on the West Front of the Capitol, Jan. 20, 2021. REUTERS/Jonathan Ernst/Pool
Kathy Poss (R) salvages items from Ragan Chapel United Methodist Church after tornadoes killed several in Ohatchee, Ala., March 26, 2021. REUTERS/Elijah Nouvelage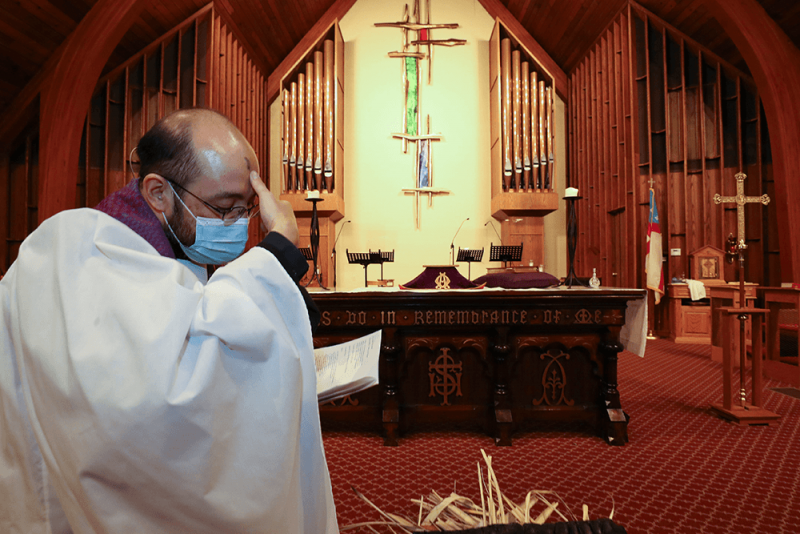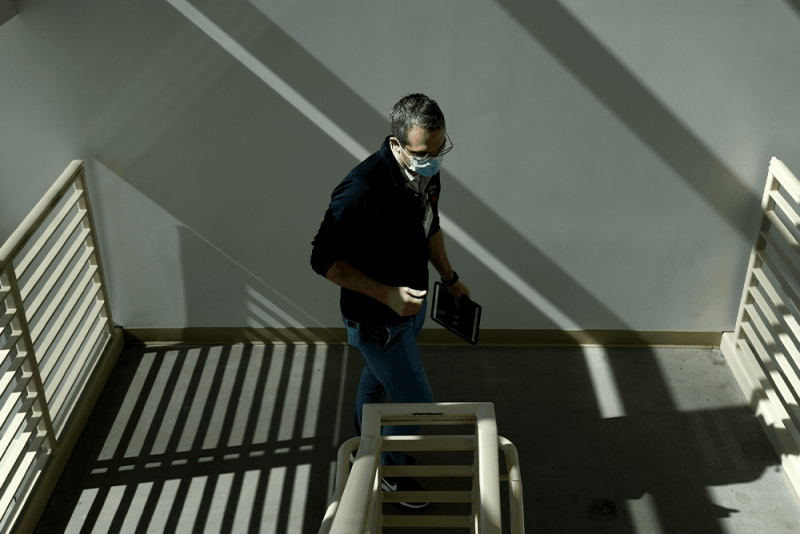 LEFT: Father Andrew Shirota places ashes on his forehead during the Ash Wednesday service St. Paul's Episcopal Church in Louisville, Ky. on Feb. 17, 2021. Two church members attended and he asked them to place the ashes on themselves due to concerns over the coronarvius pandemic. Sam Upshaw Jr./Courier Journal via Reuters.
RIGHT: Chaplain Kevin Deegan spends his days checking on the health and well-being of patients and staff at Providence Holy Cross Medical Center in Los Angeles. Harrison Hill/USA Today via Reuters.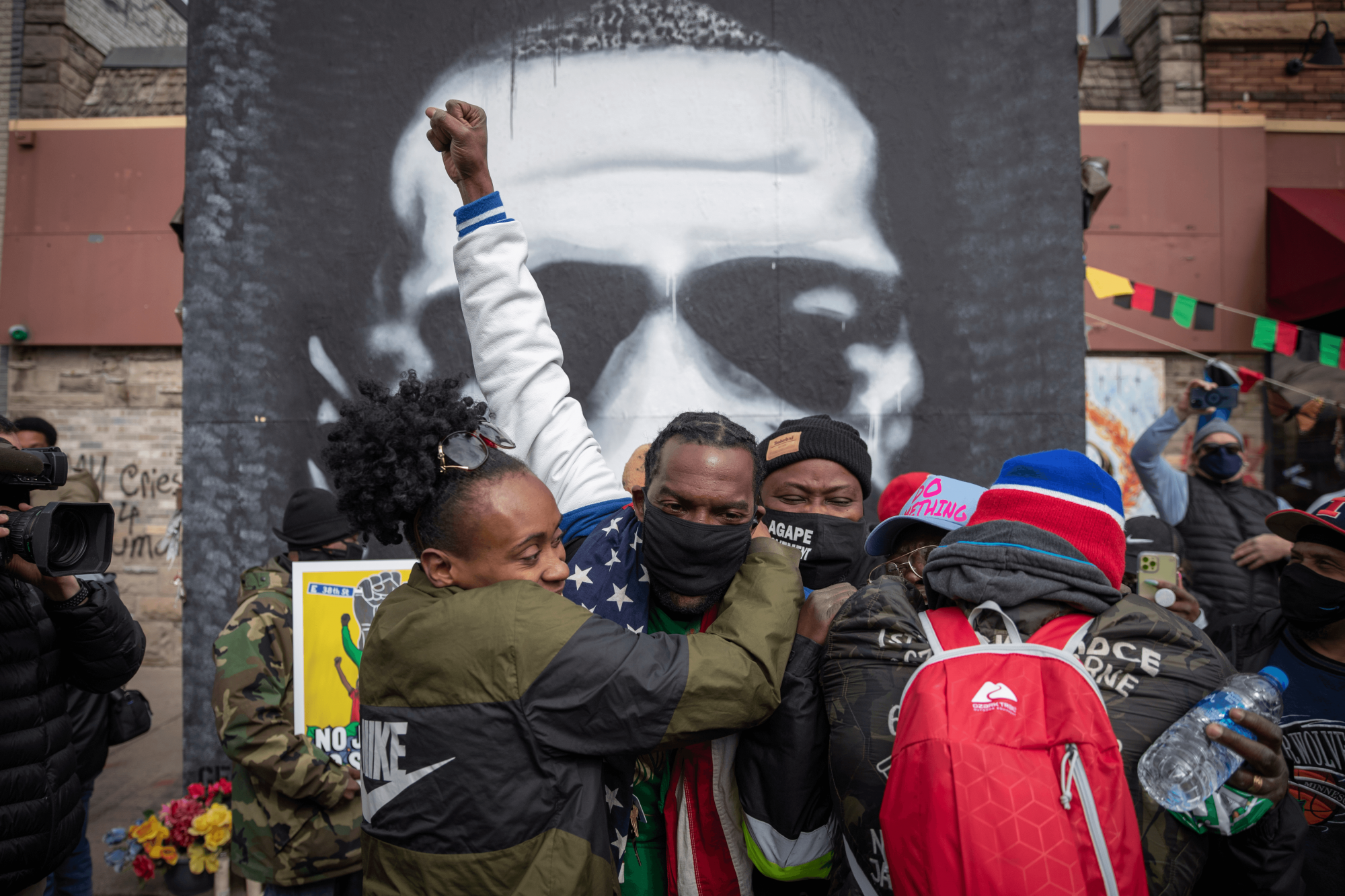 Reaction to the guilty verdict in the trial of former Minneapolis police officer Derek Chauvin in Minneapolis on April 20, 2021. REUTERS/Adrees Latif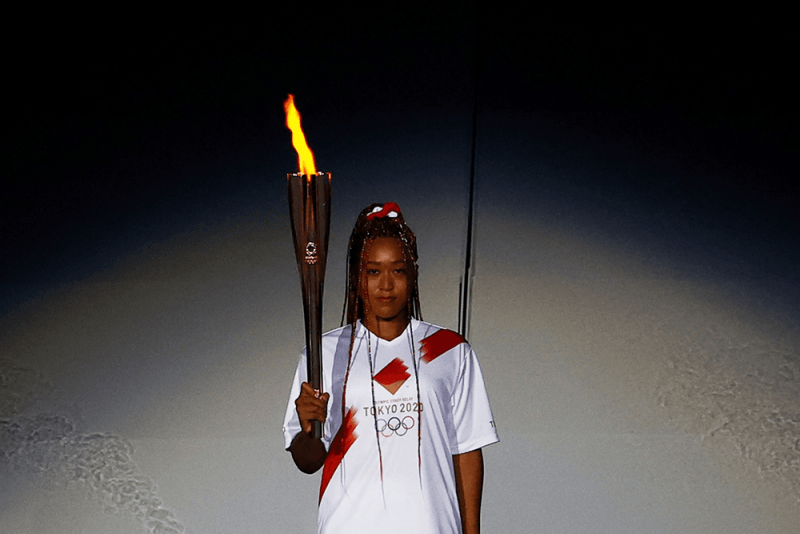 RIGHT: Naomi Osaka of Japan holds the Olympic torch after lighting the Olympic cauldron at the opening ceremony in Tokyo on July 23, 2021. REUTERS/Stefan Wermuth
LEFT: USA's Simone Biles is seen after withdrawing due to an injury during the Women's Team Artistic Gymnastics Final at the Ariake Gymnastics Centre, during the Tokyo 2020 Olympic Games, on July 31, 2021. Paul Kitagaki Jr./ZUMA Press Wire via Reuters.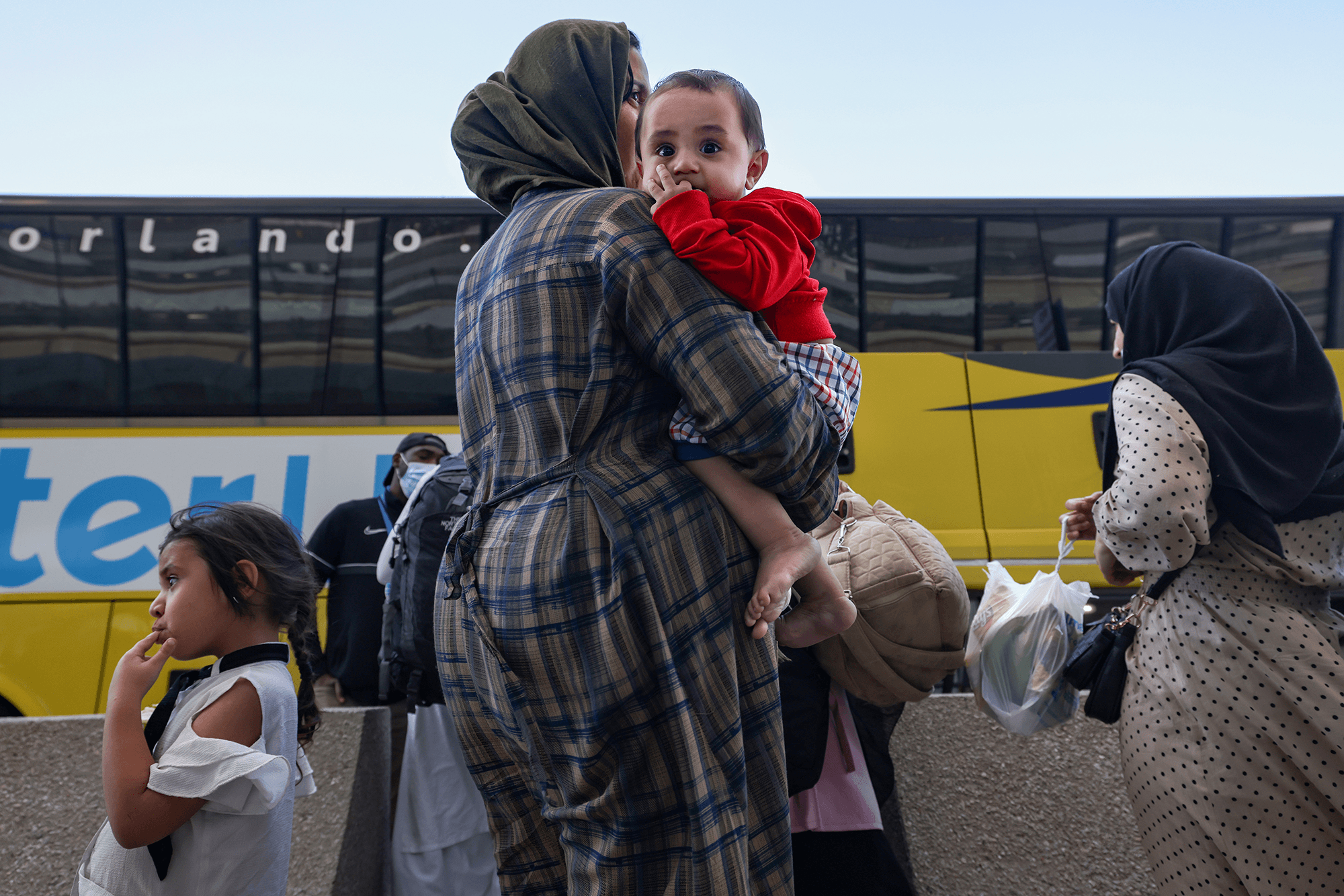 Afghan refugees arriving at Dulles International Airport in Dulles, Va., Sept. 2, 2021. REUTERS/Evelyn Hockstein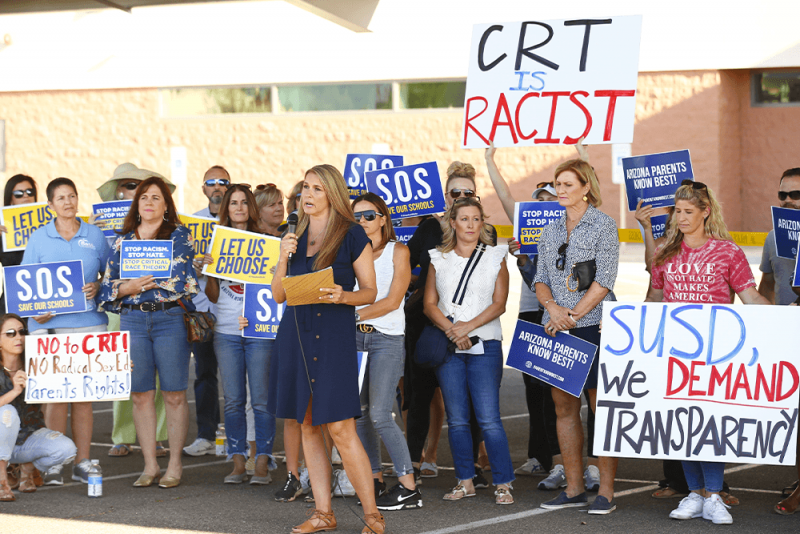 LEFT: President Joe Biden holds up his sleeve to receive his COVID-19 booster vaccination in the Eisenhower Executive Office Building's South Court Auditorium at the White House in Washington, D.C., Sept. 27, 2021. REUTERS/Kevin Lamarque
RIGHT: Amy Carney speaks on behalf of parents during a protest against critical race theory being taught at Scottsdale Unified School District before a digital school board meeting at Coronado High School in Scottsdale, Ariz. on May 24, 2021. Patrick Breen/The Arizona Republic via Reuters
Protesters outside the Supreme Court as the court hears arguments over a challenge to the Texas abortion ban in Washington, D.C., Nov. 1, 2021. REUTERS/Evelyn Hockstein
Got something to say about what you're reading? We value your feedback!
Love what you're reading?
Fund our nonprofit journalism!
Give Now