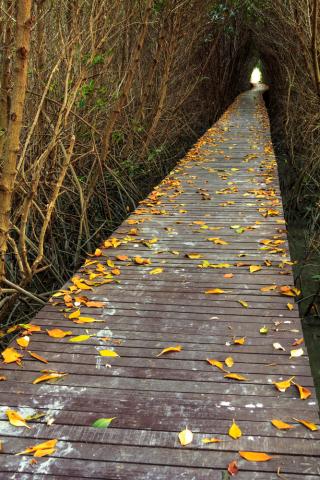 SUMMER IS READNG time and there's nothing I like more during the warm months than delving into geeky works on religion. This summer, Peter L. Berger and Brian D. McLaren have topped my list.
In a set of recent essays, Berger emphasizes that relativism and fundamentalism are two of the most prominent religious paths in the world today. Here's my one line definition of fundamentalism: "Being me is based on dominating you." And my simple definition of relativism: "I no longer know who I am when I encounter you."
For Berger, while relativism and fundamentalism are at opposite extremes, they are actually closely connected in that they are both "products of the same proc-ess of modernization." As he first wrote decades ago in his book The Heretical Imperative, frequent and intense encounters between people with different identities is the signature characteristic of the modern era. In Berger's pithy phrase: modernity pluralizes.
Berger continues, "pluralism relativizes ... both institutionally and in the consciousness of individuals." In the pre-modern era, institutions, ideas, and identities had a largely taken-for-granted status. For most of human history, the vast majority of humankind had little to no choice about which institutions they were going to participate in or what their identities were going to be. Such matters were experienced as fate.
In the modern era, institutions become voluntary associations—people choose whether to participate—and identity has moved from fate to choice. This puts an awful lot of pressure on moderns like us to constantly make conscious choices about what we participate in and who we are. This is pressure that our ancestors, who simply took for granted the network of institutions they grew up in and the identities they were handed, simply did not have.
One response to this pressure is to float uncomfortably in the mists of modernity, not committing to much of anything. This, of course, is relativism. But, as human beings are hardwired for certainty, and because where there is a demand someone will generate a supply, the explanation for growing fundamentalism is pretty clear as well.
Is there a third way here? The answer is yes—Berger calls it "the location of those who want to be religious believers without emigrating from modernity." Brian McLaren does a great job of describing how to get there in Why Did Jesus, Moses, the Buddha, and Mohammed Cross the Road?
McLaren points out that strong faith identity has long been associated with hostility toward others, while positive feelings toward others is connected with weak religious identity. He articulates the third way as strong faith identity associated with benevolence toward others. He quotes one of his mentors, "In a pluralistic world, a religion is judged by the benefits it brings to its nonmembers."
This is what I have started calling a theology of interfaith cooperation. It means being able to weave from your own religion's resources—its scripture, doctrines, history, theology, poetry, heroes, etc.—a coherent narrative and fundamental logic for being in positive relation with others, even though you disagree with them on some significant things.
The metaphor of the bridge—a favorite among interfaith activists—proves useful in this situation. To seek to build a bridge means you want a positive connection to those who are different than you—which means you can't be a fundamentalist. But if you want a bridge to "there," you've got to have an anchor "here," and enough knowledge and skills to create something solid that people can travel over. This means relativism won't do.
Put Berger and McLaren together and you've got some pretty good reasons to work on that theology of interfaith cooperation!
Eboo Patel, founder of the Interfaith Youth Core, writes about social justice from his perspective as a Muslim American of Indian heritage.
Image: wooden bridge, AsianShow / Shutterstock