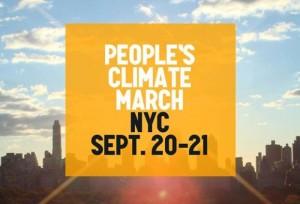 THE NEWS IN mid-May was grim: Scientists announced that melt across the West Antarctic was proceeding much faster than before. In fact, they said that at this point the melt of the six great glaciers fronting Amundsen Bay was "unstoppable," and that over a number of decades it would raise sea levels by 10 feet or more.
This is another way of saying: Given dominion over the earth, we've failed. We've taken one after another of the planet's great physical features and wrecked them. The Arctic? Summer sea ice is reduced by 80 percent, and it's an every-year affair now to boat through the Northwest Passage, impassably choked by ice until this millennium began. The seven seas? Thirty percent more acidic than they were in the past—and the acidity could double or triple by the end of the century. The Antarctic? It's not just warming rapidly, but its wind patterns have been changed by the ozone hole in ways that amplify the heating. Storms are stormier, droughts are deeper, fires last longer, rain falls harder.
And all because it was a little easier and a little cheaper not to change off fossil fuels. When scientists sounded the alarm about all this in the late 1980s, the atmospheric concentration of carbon dioxide was about 350 parts per million—or what we now consider the upper bound of safety. If we'd heeded their fervent warnings, we'd have moved with great speed to convert to solar and wind power. We'd have parked our SUVs. We'd have insulated every home in the world. It would have cost money and it would have been inconvenient; on the other hand, it could have bred solidarity in much the same way that preparing for World War II transformed the U.S.
But we couldn't be bothered. We ignored the first commandant that we'd been given: to exercise sensible, sane stewardship over this planet that God had found so good. We stood by as our addiction to fossil fuel ran Genesis in reverse.
Now—with CO2 levels averaging above 400 parts per million—it's too late to prevent much tragedy. The seas are already rising, and they're going to rise some more. The floods are already coming, and they'll grow more intense. No need to listen to the theologians describe free will: We can see it in the daily weather forecast, with its ever greater number of record highs. Our character is revealed in every cubic meter of the atmosphere.
Which means that for those of us who are Christians, there's a need both for confession and for action. We waited very long to get started—but that's no excuse for not starting now. We've made our task harder, which means we must work harder.
Because if we don't break the power of the fossil fuel industry right now, that 10 feet of sea level rise will become 30 or 40; that 2 degrees Celsius climb in temperature will become four or six or eight; that miserable century or two will become an impossible one. That's why it's good news that more and more congregations and dioceses and synods and general conferences are divesting from fossil fuel stocks: As Desmond Tutu made clear this spring, it is the single greatest moral imperative of our moment. It's not sufficient, but it's necessary.
Having screwed up, we could compound that failure by saying, "It's too late." That would take our inaction and turn it into an excuse for never acting. It's too late to keep bad things from happening. But it's not too late to keep worse things from happening. Realizing that requires maturity, which is what we're called to.
Bill McKibben is the Schumann Distinguished Scholar at Middlebury College in Vermont and founder of 350.org. Join the People's Climate March, Sept. 20-21, New York City.