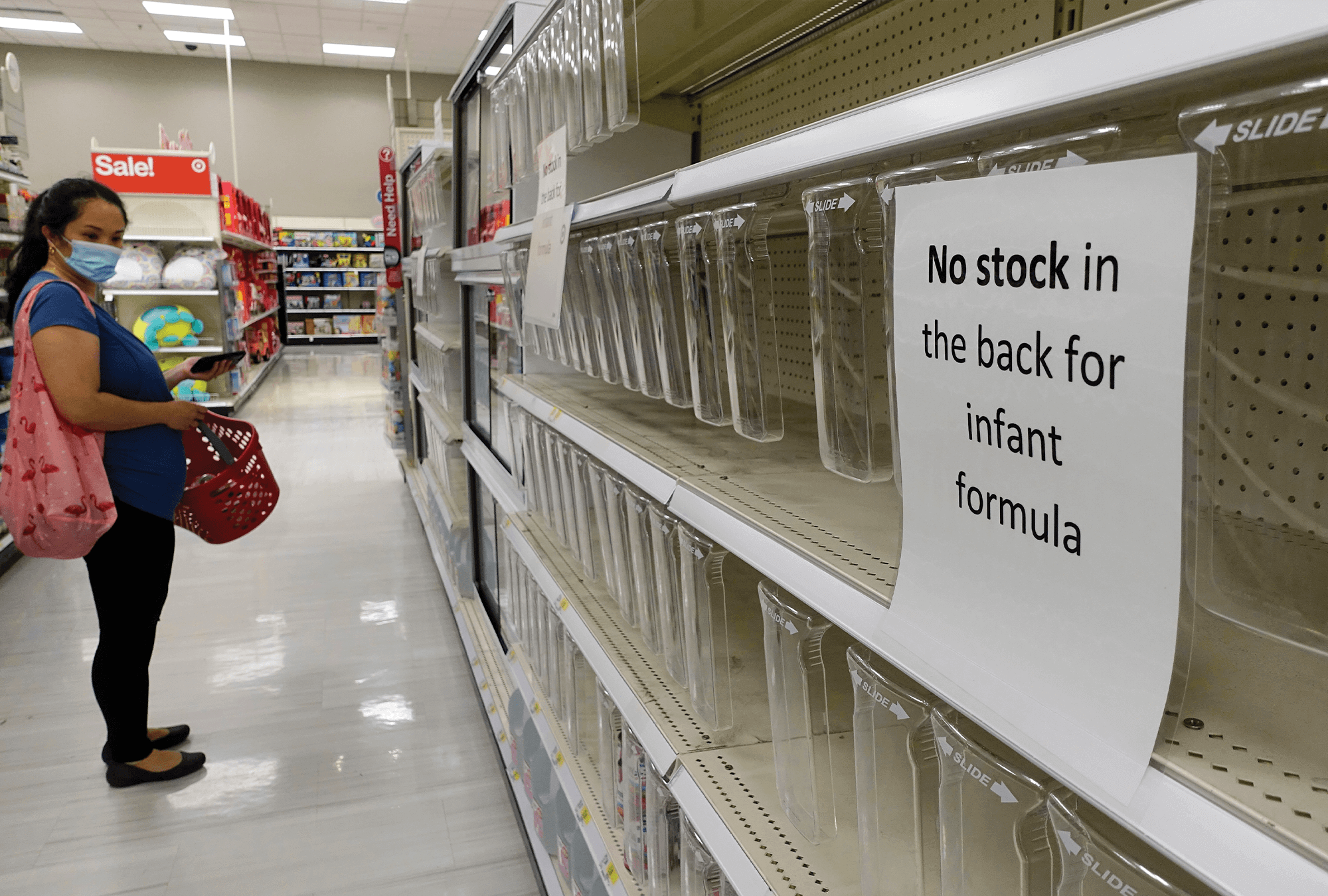 How Can We Feed the Babies?
A doula reflects on the formula crisis.
Rebecca Christian is a doula and lactation counselor (Fiatdoulaservices.com) in Los Angeles. She spoke with Sojourners' Christina Colón.

IN A TYPICAL month, I have anywhere between three to seven families at a time. Right now, I have two families that I'm doing postpartum care with and four families that I'm preparing to give birth. For my postpartum clients, I am making sure that mom is healing well, that baby's development is going well, providing lactation support, and doing mental health check-ins.

There were lots of warnings about the formula shortage. A few companies control the formula industry. The government knows and has not done anything, except continue to restrict access to European formula that is often higher quality. It created a crisis, especially among families who might be of a lower socioeconomic status. I'm texting other lactation counselors like, "Hey, who has what? Who has an extra milk supply that I can run over to a client's house to feed their babies?"
This type of care is not a luxury: It's a necessity for safety, health, and just general wellness for parents and for babies, which are the foundation of our society. America has the highest maternal mortality rate in the developed world. About 60 percent of those deaths are preventable. Not having access to care is just killing us.
The word "doula" means "servant of women." In this new context, it's a scary time. What you see on social media about people being arrested for miscarriages and Black and brown women being drug-tested and having Child Protective Services investigations, those were already happening under Roe. With laws that vary from state to state, you get unintended impacts—and we're going to see more deaths. People don't understand that the health care system is part of the carceral system. All health care workers are now deciding how they will respond to the overturn of Roe.
Birth is the opposite of death in our life cycle. Both are very spiritual. Healthy families that have access to love and care change lives, which changes communities. This is the work that God has really wanted me to do.
This appears in the September/October 2022 issue of Sojourners
Got something to say about what you're reading? We value your feedback!