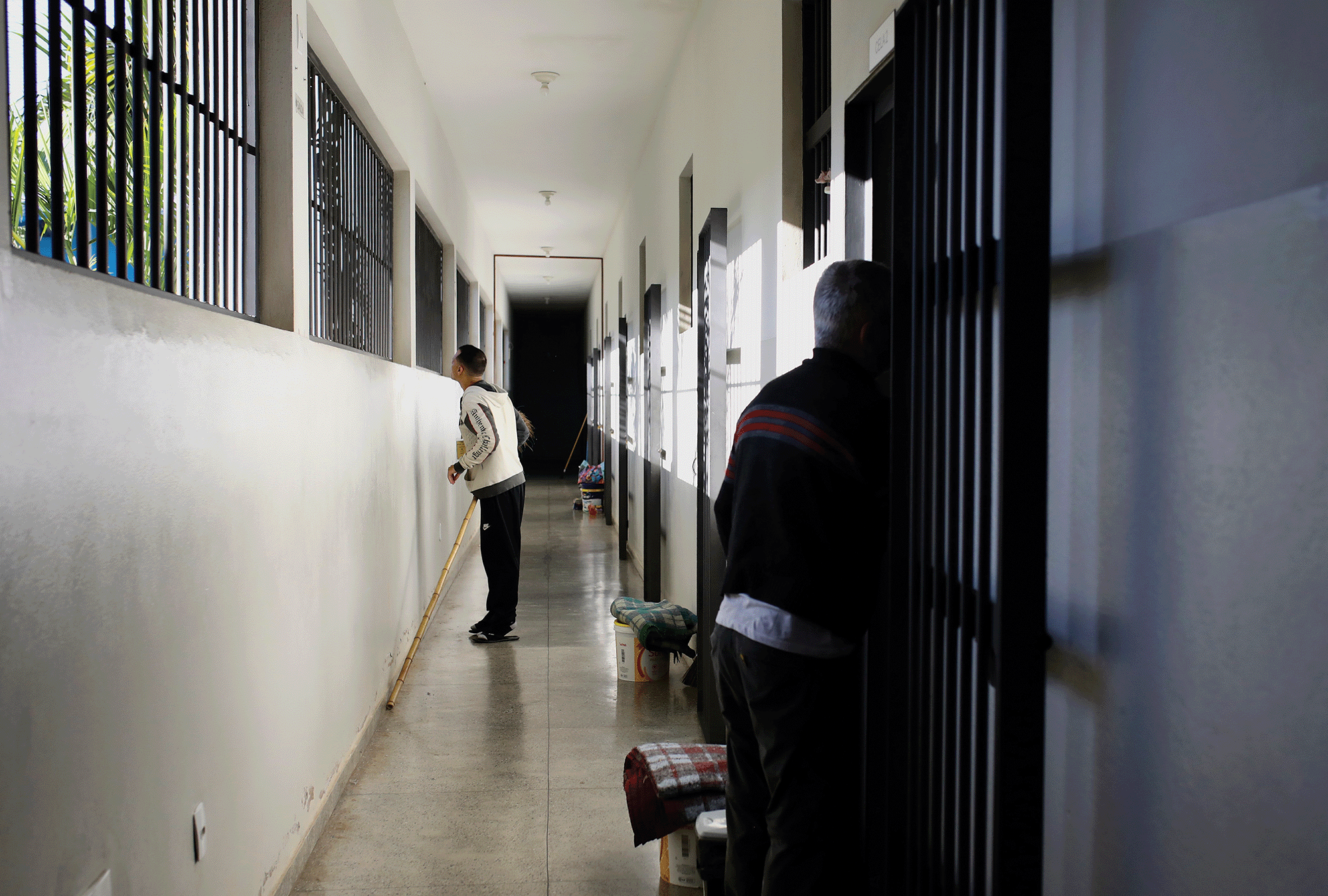 Christians in Brazil are trying to create an alternative model — but are their methods coercive?
WHEN GRAZIELA MARIANO'S former partner found out that she was in a relationship with someone else, he flew into a rage and attacked her. "We lived together for 13 years. He didn't accept the breakup," the 34-year-old Brazilian said. In defending herself, she ended up killing him.
Investigators eventually traced his death back to her. Mariano is waiting for her final sentence behind bars in the eastern city of São João del-Rei. But this jail, run by the Brazilian nonprofit Association for Protection and Assistance of Convicts (APAC), is not an ordinary penitentiary. "Theoretically, we're in prison. But we're not handcuffed and there are no weapons," Mariano said.
In the 68 facilities that the nonprofit manages across Brazil, APAC implements a model in which inmates run aspects of the prison themselves. They wear their own clothes, make their own food, and oversee security and discipline. Referred to as recuperandos ("recovering persons"), prisoners are called by their name rather than by a number. Mariano, a former trainee nurse, works at night distributing medicine to fellow prisoners.
Camila Kersul, a psychologist who offers support to the more than 400 inmates at APAC in São João del-Rei, said, "APAC is essentially about offering dignity to inmates. The idea is to save the person's identity to boost their self-esteem."
Created by a group of Brazilian Catholics in the early 1970s, the acronym originally stood for Amando o Próximo, Amarás a Cristo ("Loving thy neighbor, thou shalt love Christ"). Christianity remains at the heart of the nonprofit's philosophy. "God is the source of everything," reads the final guiding principle of APAC's decalogue. Each section of an APAC prison has a prayer room with Bibles and a cross where inmates are encouraged to renew themselves and take time out for reflection when they feel overwhelmed.
Mariano was delighted to move to the APAC facility eight months ago. She spent more than a year in a traditional prison: "I was pepper-sprayed. Food came with cockroaches. It was chaos, and guards were very cruel." Not once was she permitted to see her three children, ages six, nine, and 15. In APAC prisons, family ties are part of a prisoner's rehabilitation. "Here, I arrived on a Tuesday and on the Sunday, I saw my family," she said.
Read the Full Article
You've reached the end of our free magazine preview. For full digital access to Sojourners articles for as little as $3.95, please subscribe now. Your subscription allows us to pay authors fairly for their terrific work!
Already a subscriber?
Login
Got something to say about what you're reading? We value your feedback!