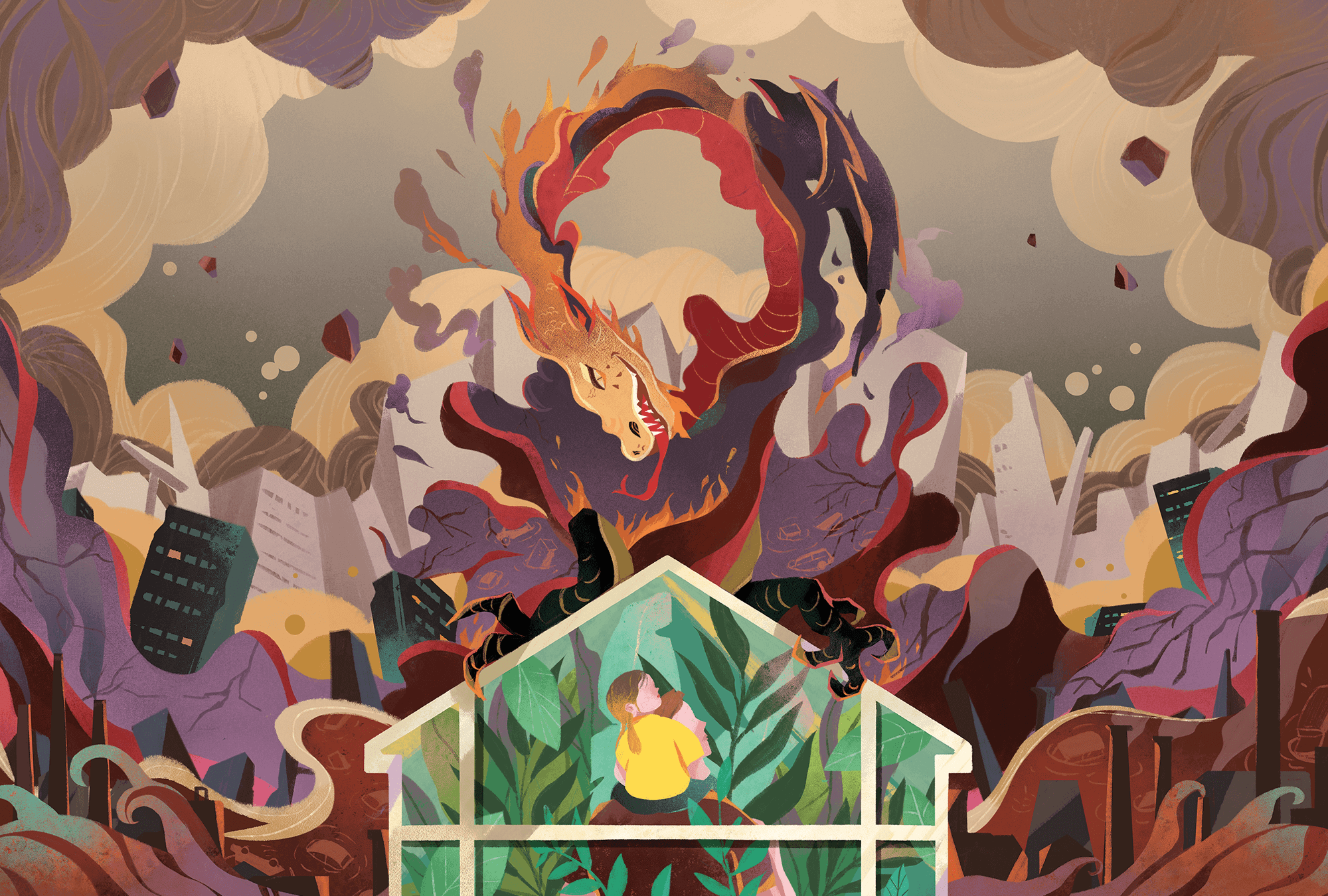 Raising Children for Joy in the Face of Climate Catastrophe
Parenting in perilous times requires keeping our children safe – and empowering them for action.
"MOMMY, WHY DON'T people care about the trees?"
I lay on the floor feeling the weight in my chest. I can hear a constellation of starlings gathering in the silver maple out my window. Every breath takes work to keep the airways open against the anxiety that has grasped my body. My youngest's question was haunting me.
How on earth are we supposed to parent in this moment? Climate catastrophe is upon us. We will know its touch, if we haven't already, and our children will certainly know it. How do we keep grounded as we move from one crisis to the next?
I reach for a cassette labeled "Jeanie Wylie-Kellermann workshop, 1991." I blow off the dust and stick it in the tape player. Out comes a voice that was once as common as daily bread: my mother's voice. Sixteen years after her death, I hear her, clear and steady.
She reads Revelation 12: "A woman clothed with the sun, with the moon under her feet, with 12 stars on her head for a crown. She was pregnant and in labor, crying out in pain as she was about to give birth." I listen as my belly, still etched with the stretch marks from when my own body groaned with creation, rises off the floor. "The dragon stood before the woman about to deliver, to devour her child the moment she gave birth."
I keep breathing; yes, I know this old dragon. And I cry out with this woman and hunger for her company.
Read the Full Article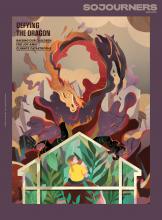 You've reached the end of our free magazine preview. For full digital access to Sojourners articles for as little as $3.95, please subscribe now. Your subscription allows us to pay authors fairly for their terrific work!
Already a subscriber?
Login
Got something to say about what you're reading? We value your feedback!