1 corinthians 12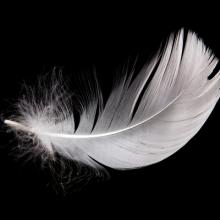 Editor's Note: The following transcript is from a homily given in Christ Chapel at Gustavus Adolphus College in St. Peter, Minn. As part of the "From Segregation to Integration through Conversation" faith and learning series, the text for the day was 1 Corinthians 12:14-26.
The color of my skin is white. I am Caucasian. I am white, from head to toe, in case you had not noticed. It is quite possible that you had not noticed, because in case you have not noticed, most days in this place, most all of us have skin that is white. And as those of us that experience winters in Minnesota know better than most, in the midst of a "white out" it is difficult to notice anything that is not white.
While there are some special days with some special circumstances and some special exceptions, we in this place tend to be white people surrounded with other white people. Because the fact of the matter is that most white people in most places tend to have social circles that are mostly filled with other white people.
As was recently reported by the Public Religion Research Institute's 2013 American Values survey, when respondents were asked to identity as many as seven people with whom they had discussed important matters in the six months prior to the survey, the results revealed just how segregated white social circles actually are. As reported by the study, the social circles of white people in the United States are 91 percent white. In addition, the analysis also showed that over 75 percent of white people reported exclusively white social circles, without any minority presence whatsoever.
All together, the Public Religion Research Institute showed the sociological fact that, even in an increasingly diverse multi-cultural nation, birds in the United States with white feathers — such as my own — continue to flock together. In other words, contrary to the common cliché often given in response to these difficult topics, when it comes to white American people, the facts reveal that "some of our best friends" simply are not black.
Have you ever visited your local Christian bookstore as an exercise in gender studies?