.com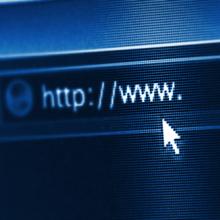 Religious groups have long vied for prime parcels of land, planting churches on town squares and monasteries amid isolated mountains. But now they're targeting real estate in a less tangible sphere: cyberspace.
For the first time in its history, the international nonprofit that doles out generic Internet domain names such as ".com" and ".edu" will allow more specific web address extensions like ".church."
Hundreds of companies, Internet entrepreneurs and cities submitted nearly 2,000 applications, seeking the right to own everything from .app to .zulu, the Britain-based International Corporation for Assigned Names and Numbers announced last on June 14.