anti-gay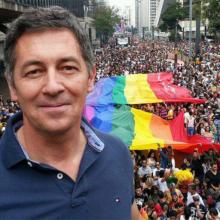 Conservative Christians in particular cheered [Trump's] nomination of Neil Gorsuch to the Supreme Court, and his promised "fix" for the Johnson Amendment, which restricts pastors' ability to politick in the pulpit.
But, for the second time since his inauguration, Trump has decided to retain an Obama-era initiative to protect sexual minorities.
If you wonder what a right-wing political agenda laden with phony morality would look like, here are two signs.
First, from the increasingly shrill patriarch of Silicon Valley, venture capitalist Tom Perkins, the argument that rich people like him should get more votes in elections than poorer people.
Second, from the ever vigilant Kansas Legislature, a bill that would legalize segregation of gays in the name of protecting the religious freedom of those who loathe gays.
Perkins, of course, rode the gravy train to great wealth by backing those who actually did the work, took the risks, and built something.