another story
Life is riddled with a smorgasbord of emotional highs, lows, tragedies, triumphs, and what might feel like monotony to fill in the gaps.
On the newest album from Seattle folk and Americana band The Head and the Heart, you can feel the wear and tear of a group who have simply experienced a lot and probably had little time to rest and reflect.
"When I think about the two records together, the first one feels like we all wanted to fulfill this dream we'd had about playing music, meeting people and traveling around," drummer Tyler Williams told Sub Pop. "This one feels like the consequences of doing that — what relationships did you ruin? What other things did you miss? You always think it will all be perfect once you just do 'this.' And that's not always the case."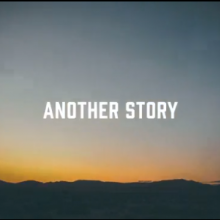 Seattle-based folk group The Head and the Heart released their newest single, "Another Story," off of their anticipated upcoming album, Let's Be Still. The song beautifully wrestles with the grief and confusion that struck the country during the chaos that followed the Newtown, Conn., shootings at Sandy Hook Elementary School.
Check it out below: