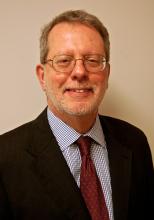 As latter-day partisans fling terms like "dictator" and "Nazi," I decided to read William Shirer's classic book about the real thing.
In "The Rise and Fall of the Third Reich," the historian describes Adolf Hitler as a sad little man — a layabout and chronic failure — who discovered his larger-than-life quest, convinced himself he was above all normal constraints and found the combination of scapegoating (blaming Jews and Slavs for Germany's woes) and delusion (grandiose master-race theory) that would justify trampling on lesser lives.
Mocked as clownish at first and imprisoned for a foolhardy putsch, Hitler kept honing his message, created a strong organizational structure, unleashed a cadre of brown-shirted bullies to attack dissenting voices and waited patiently for collapsing national fortunes to make his vision of national purpose appealing.