abortion, mississippi, burns strider, personhood, pro-life movement, pro-choice, fetus, babies, american politics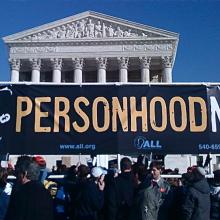 In January, I sat in the lobby of a Washington, DC hotel with a group looking for ideas on how to defeat Personhood. My advice, partly, based on my experiences with races in the South, polling data and my personal knowledge as a native Mississippian was to assume its passage, run a singularly grassroots operation and craft a campaign that would look beyond Election Day. Fortunately, I did suggest a flexible campaign with data collection and growth capacity in case the unexpected happened and defeating the measure came into play.
The unexpected happened. Mississippians defeated "Personhood" driving a stake in the heart of a movement that was planning on sweeping, state by state, through the nation.
Why did they lose in arguably the most conservative state in the Union? Why did the anti-Personhood forces win a majority of the vote in Mississippi?