charitable donations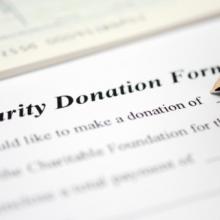 For the fourth year in a row, President Obama is proposing lower tax deductions for the wealthy on donations to churches and other nonprofit organizations. And for the fourth year in a row, nonprofit groups say the change would lead to a dramatic drop in charitable giving.
The reduction, included in Obama's 2013 budget proposal, rankled the Union of Orthodox Jewish Congregations of America.
"We were hoping this would not come up again this year. We asked that they not renew it, but unfortunately the request was not taken," said Nathan Diament, the group's Washington director. "It's a real concern."