changes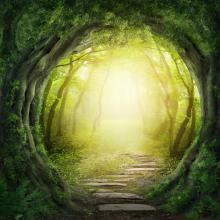 I had the privilege of teaching a pastoral theology class at Seminary of the Southwest in Austin, Texas, last week.
I had the entire senior class: 13 young, promising, enthusiastic, veterans of church wars, and yet eager to get started.
Like any speaker with a full deck of PowerPoint slides, I probably said more than was needed. But I wanted to make, reinforce, clarify, and leave no mistake about my main point: Business as usual is off the table.
After nearly 50 years of relentless decline in mainline churches, business as usual is a sinking ship. The way forward lies in fresh ideas, turnaround strategies, entrepreneurial enthusiasm for risk, and learning from failure.
Heads up, students!
Under the guise of taking steps to protect against "voter fraud," some lawmakers may be making it more difficult for you to vote.
If you're a young person with a transient living situation, and especially if you're an out-of-state college student who wishes to vote in the state where you attend school, it's time to start paying close attention to your state's election requirements and laws.
Efforts are already underway across the country to make it more difficult to vote, and if you're not prepared, you may find yourself without an electoral voice come next November.
Approximately 37 states either have or are in the process of changing eligibility requirements for the 2012 election, and a recent report from the New York University School of Law's Brennan Center predicts that they could affect up to 5 million voters from traditionally Democratic districts, affecting as many as 171 electoral votes.