change in leadership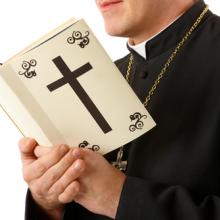 Microsoft CEO Steve Ballmer's surprise decision to retire does more than throw the technology industry into a frenzy of speculation. It raises the problem of succession.
From major corporations to startups led by visionary leaders, from universities to churches, the departure of the top leader can stop momentum and usher in months, perhaps years, of uncertainty.
Even though dealing with succession is a primary task for a board of directors — some say it's their preeminent task — relatively few boards take the assignment seriously. They focus instead on the easier work of jousting with the top leader and shilling for institutional investors.
What should be an orderly process of preparing for leadership transition instead becomes a lurching from one standalone regime to the next.
Many board members want the rush of being co-managers of the institution. This is especially true in churches, where boards enjoy making day-to-day decisions about operations. Since a strong central leader would get in their way, many church councils discourage strong clergy and reward compliant permission seekers.