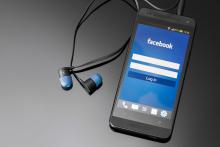 In 1990, my father and pregnant mother packed up their life in suburban Illinois, bundled their four young children (including me) onto a plane, and landed in Romania to teach on a grant at the University of Bucharest.  
The country was in the throes of revolution following the execution of ousted dictator Nicolae Ceaușescu, and the transfer of power was by no means tidy or complete. The Securitate — one of the most brutal secret police forces in the world — proved difficult to shut down. All our neighbors operated under the assumption that their every move continued to be watched (one friend had taken apart his typewriter by hand and hid it so he could answer honestly that he did not keep a typewriter in the house). Being American, my parents were told to expect our apartment to be bugged.
Freedom had come, but the systems of omnipresent control proved psychologically hard to shake.
The specter of surveillance is an insidious tool. In the 1790s, British philosoper Jeremy Bentham developed a centralized prison model called the panopticon, in which every occupant is visible to a single guard. Most models, since adapted by prisons and schools around the world, leave open the possibility that there is no supervisor watching after all. Whether there is isn't the point — the mere promise of one is enough to coerce significant behavior change. Being constantly observable is the trap.  
These days, Americans don't need a formative year spent in post-soviet Romania to feel uneasy about omnipresent surveillance. Edward Snowden's revelations of massive secret surveillance programs operating under the NSA, with enormous access to private data from citizens not suspected of terrorism or criminal wrongdoing, rocked our understandings of data privacy and civil liberty. Now, as then, it's reasonable to worry that we're being watched.
And if it's not the state watching us, it's corporations after our money. Uber tracks our movements and fires drivers for sharing links to bad reviews on their personal media, unless it doesn't. Facebook uses emotional manipulation to collect behavioral data, but insists it's no big deal. Google compiles secret profiles through wiretapping but swears it would never.
So are we being watched or aren't we? And do we care?