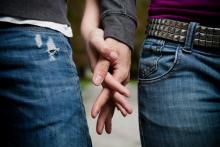 Unfortunately, sexual violence on college campuses is a widespread reality. As many as 20-25 percent of women will face attempted or completed assault over the course of their college tenure. Contrary to popular myths about "stranger-danger," 9-in-10 of those victims will know their attacker. 
For Christian college administrators, who take seriously the formation not just of mind but of spirit, the reality of campus-based sexual violence is challenging for many to admit. Yet it has serious implications for how students learn, understand, and develop self-respect and love for their neighbor.
In speaking with students, former students, and staff at Christian schools across the country, what's revealed is that education about the realities and effects of sexual violence among college students remains anemic at best. There's much to suggest that students are finding their way, but many — particularly at more sexually orthodox campuses — face frightening barriers to knowledge. When it comes to educating mind and spirit on sexual violence, Christian institutes of higher education still have far to go.