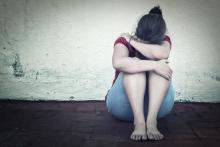 I carry a purple purse. I actually bought it three years ago to treat myself to something new. Many women have complimented it, honestly to my surprise. Not that the purse is atrocious, but it does not carry a Gucci, Michael Kors, Coach, Chanel or any other label. It is just a purple purse that fits me and holds my essentials, and sometimes those of my children. Until recently I had not given any second thought to having a purse the color of Barney. Sorry I could not resist.
While reading all of the commentary about professional athletes and abuse, as if they are the only people who offend, I came across a public service announcement for the Purple Purse Campaign. What an a-ha moment. Finally someone gets it. It is one thing to give all of the stats blasting that one out of four women experience domestic violence or that twenty people per minute, men and women, are victims of physical violence at the hands of an intimate partner. It is astoundingly painful to know an estimated three women die each day because a "loved one" could not control himself. The facts are. The truth is.
However, as the Purple Purse Campaign purports, domestic violence is also withholding money or limiting financial freedom. It is verbal assault. Domestic violence is hindering access to family and social circles. Intimacy partner violence involves humiliating the victim. It is harassing people via social media, texting, phone calls or emails. Domestic violence or intimate partner violence can be a physical, mental, financial, emotional, sexual or psychological act. In other words, domestic violence is bullying.