botched executions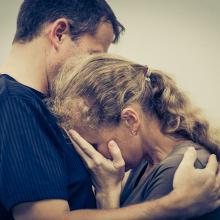 "We cannot endure even to see a man put to death, though justly…We, deeming that to see a man put to death is as much the same as killing him" (Athenagoras of Athens, a Christian philosopher writing a defense of Christianity, speaking against state-sponsored killings and abortions, around 177 A.D.)
I am not sure where it originated, but somewhere someone started a rumor that if you are against the death penalty then you are soft on crime and care more about the guilty than the victim. Nothing could be farther from the truth!
Through marriage, a close relative of mine was murdered. I officiated the funeral. I attempted to comfort my family. I know the pain and evil of murder. I also know the pain and evil of a justice system that freed the killer after a few short years behind bars.
As a minister, and more importantly as a follower of Jesus, I take his words about visiting prisoners seriously (Matthew 25:36). I believe in forgiveness and grace and mercy. I believe in the Great Commandment (Matthew 22:34-40). I also realize you don't get placed on death row for being a boy scout. People do need to pay for their crimes. The more serious the crime, the more serious the penalty. But ultimately, as a follower of Jesus, I believe in reconciliation. I believe in redemption. I believe no one is outside the realm of God's mercy and grace.