47 percent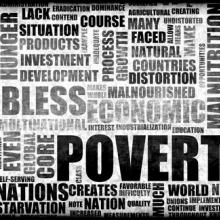 When I was a 17-year-old senior in high school, I was in several Advanced Placement courses. As the school year drew to a close, I wanted to take the AP test that would allow me to attain college credit. The AP tests, however, were very, very expensive. I went to my guidance counselor. She said that they could waive the fees for the exams if I qualified for the school's free lunch program.
I had avoided the free lunch program for years. I had been on the free lunch program in elementary school and middle school but was always embarrassed by it. So when I got to high school, I didn't apply for it. I picked up a part-time job so I could pay for my own lunch. But now, I wouldn't be able to take my AP exams if I didn't fill out the free lunch program form.
So I agreed to fill out the form. Later that day, my guidance counselor sent a student aide with the form to my social studies class room, where in front of the entire class, she declared that I needed to fill out the free lunch form. I remember the shame of not only my classmates laughing at me that day, but my high school teacher bursting out in laughter as well.