black sites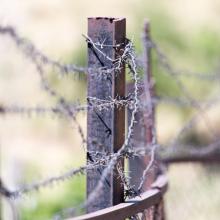 The release of a 600-page executive summary of the CIA torture report on Tuesday gave confirmation and imagery to many of our saddest suspicions and vague understandings of the CIA's use of torture. The report, conducted by the Senate Intelligence Committee between 2009 and 2013, reveals that the U.S. carried out post-9/11 "enhanced interrogation techniques" in an ineffective and fear-fueled effort to prevent terrorism. In an attempt to protect our nation, we lost our values, and then tried to destroy the evidence. Still, many shameful specifics are now public knowledge:
Interrogators have exposed detainees to dark, cold isolation, forced rectal feedings, threats to family members, simulated drowning, 180 hours of sleep deprivation, and much more. The Justice Department still hasn't pressed any federal charges.
This government transparency is new, but the sins are old. Sojourners has advocated for the end and exposure of U.S. torture techniques for years. Take a look at the Sojourners articles below to learn more about the effects of the program and the dreary history that precipitated the report.