2014 FIFA World Cup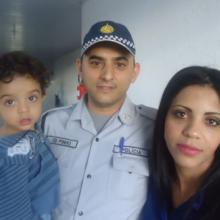 Amid concerns about police brutality, Brazilian military police officers are taking Bible study classes during their working hours to help them deal with stress and improve their personal and family lives.
The initiative teaches officers how to apply biblical concepts to everyday family matters and encourages them to search for biblical examples that give advice, guidance, and solutions about family issues, including how to rear children, handle finances, and build personal relationships.
The Moral Education Program was launched as a three-month pilot project in the capital Brasilia by the Federal District Military Police in partnership with the Sao Paulo-based University of the Family. More than 150 officers applied to join the project but only 70 have been selected to attend the two-hour weekly sessions because of limited space.