best and brightest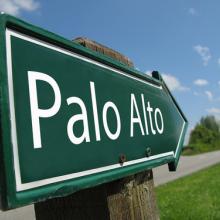 Forget Wall Street. Today's "best and brightest" are heading to California's Silicon Valley and New York's Silicon Alley, and to a few other tech-startup hot spots.
Thousands of aspiring engineers, web developers, designers and marketers live in dormitories, work in open-floor bullpens, attend coding competitions to enhance their skills, and work hours that defy body chemistry. It sounds like fun.
Some work on projects that make a positive contribution to society; some are coding games, entertainment apps, and schemes to monetize friendships.
They take stock for pay and wait for the magic letters "IPO" to appear. Meanwhile, their employers fight for their loyalty with free food and party-on office cultures.
The brass ring they chase looks like Marissa Mayer, the 37-year-old former Google star who was tapped to lead Yahoo out of its extended doldrums. Like any public person, Mayer is painted in stark colors: as both immensely talented and merely lucky, an inspiring leader and a rude monster, likely to succeed and sure to fail.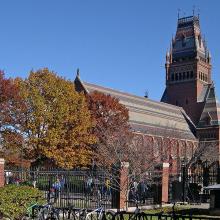 There is something fundamentally wrong with our education system when the draws of a huge salary and big bonuses consistently trump the aspirations and dreams that were front and center in our lives just four years earlier. Debts, a lack of job opportunities in other fields, your basic standard-issue panic — or maybe a simple absence of imagination can take hold and send us running into the arms of the recruiter with the flashy suit, a Hollywood smile and promise of a better life.
As Terkel reminds us: "Young people will continue to go work in the financial sector as long as its pay is disproportionately higher than alternative careers. It's basic human nature: Follow the money."
But what would it look like if we didn't follow the money? What if Wall Street paid no more than schools or hospitals?
What would our economy look like if these leading young minds chose not to work for big banks and consultants, but instead were the teachers that helped turn failing schools around, the innovators and engineers who were designing products that would create thousands of new jobs?
What needs to be done so that the finest members of the 2012 graduating class head to Main Street instead of Wall Street?