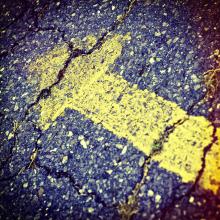 Just two days ago at this hour, I was in the midst of an 11-mile journey for John Crawford. Led by young people of color, 85 of us marched through suburban and rural Greene County, Ohio from the Beavercreak Wal-Mart, the site of John Crawford's death at the hands of police, to Xenia, Ohio, where the special grand jury would consider an indictment of the officers. What was Crawford's "crime?" Carrying a toy gun around Wal-Mart while talking on a cell phone.
During the march, there were moments when I felt like we had gone back in time, to days of struggle in the rural South, pushing for black lives to matter in this country, from accommodations to the ballot box. Things were different, I thought. Fifty years ago, marchers had a legitimate fear of sniper fire. Buses carrying freedom riders were attacked and firebombed with impunity. Surely times have changed.
Today the grand jury in Ohio announced there will be no indictment of the officers. (The Justice Department later announced it is launching an investigation into the shooting.) The Wal-Mart surveillance video is now public, and it reveals how quickly Crawford's life was taken. The special prosecutor, in quotes about the case, seems to have not pushed very hard for an indictment. So another black life is lost under absurd circumstances, and the system communicates yet again that black lives don't matter.