The Voice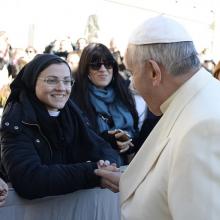 An Italian nun who shot to global fame by winning The Voice of Italy talent show is set to star in a stage production of the musical Sister Act, which opens here in time for Christmas.
Cristina Scuccia, better known as "Suor Cristina" ("Sister Cristina"), wowed judges and audiences last year with her soulful renditions of pop classics by artists such as Alicia Keys. Appearing on stage in her habit, silver cross swinging as she swayed, Scuccia became the unlikely winner of the Italian version of The Voice and signed a record deal with Universal.
The 27-year-old is now set to take the next step in her career. The stage production of the 1992 movie, in which Whoopi Goldberg played a singer hiding out in a convent after witnessing a murder, will open on Dec. 10 at Rome's Brancaccio Theater.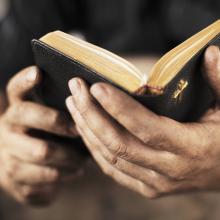 The name Jesus Christ doesn't appear in "The Voice," a new translation of the Bible.

Nor do words such as angel or apostle. Instead, angel is rendered as "messenger" and apostle as "emissary." Jesus Christ is "Jesus the Anointed One" or the "liberating king."
That's a more accurate translation for modern American readers, said David Capes, lead scholar for "The Voice," a complete edition released this month by publishing company Thomas Nelson. Capes says that many people, even those who've gone to church for years, don't realize that the word "Christ" is a title.