in vitro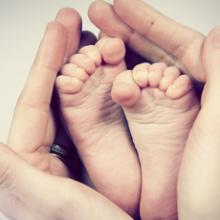 In a classic 1960 children's book, a baby bird toddles up to one critter after another asking, "Are you my mother?"

For some babies today, there's no simple answer — biologically or legally.

Advances in artificial reproductive technologies mean a baby could have three "mothers" — the genetic mother, the birth mother and the intended parent, who may be a woman or a man.

Statutes on surrogacy, adoption, divorce and inheritance vary state by state, court by court, decision by decision. For nontraditional couples, the patchwork of laws makes it even more complex. New York allows gay marriage but forbids surrogacy, for example, while Utah permits surrogacy but bans gay marriage.
Hundreds of thousands of embryos are stored in high-tech storage facilities across the United States. To an increasing number evangelical Christians, that's hundreds of thousands of babies.
Conservative Christians have long joined hands to oppose abortion, often following the lead of the Roman Catholic Church. But evangelicals are leading the charge in adopting embryos, and encouraging people who have stockpiles of frozen embryos to make them available for adoption.
During a decade-long stretch of federal funding to promote embryo adoption, evangelical organizations received most of the $21 million doled out. That funding was cut in July, but leaders at those organizations say the word is spreading about embryo adoption.