VIRGINIA TECH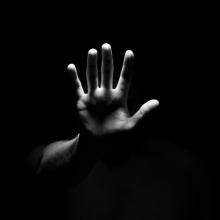 CENTREVILLE, Va. -- It's been five years since Celeste Peterson's only daughter was killed in a shooting rampage at Virginia Tech and she's finally made peace with God.
Which is not to say it's been easy.
The five-year anniversary of the nation's most deadly shooting spree -- which claimed the lives of 18-year-old Erin Peterson and 31 other victims on April 16, 2007 -- is still too fresh.
"Whether we're talking year one or year five, it still feels like yesterday," said Celeste Peterson, noting that it's been five years "since I heard her voice or held her hand."
THIS IS A DEVELOPING STORY...
UPDATE, 2:30 P.M. EST via HUFFINGTON POST:
Gunshots were reported near a parking lot on the Virginia Tech campus on Thursday, according to a Twitter alert issued by the school.
The university later released a statement, clarifying some details and confirming that two individuals were dead.
The suspect was reportedly a white male, wearing "gray sweat pants, gray hat w/neon green brim, maroon hoodie and backpack." The campus has been put on lockdown.
According to the school's official Twitter feed, a police officer had been shot in a campus parking lot. The Associated Press writes that a law enforcement official, who spoke on condition of anonymity because he was not authorized to discuss the case, said initial reports indicated that the shooting occurred following a traffic stop.