vampire weekend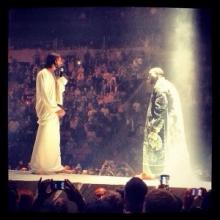 It's the end of the year and, as always, a great time to reflect on what has happened over the past 12 months. I've been blessed to have so many talented and diverse writers share their voices and views alongside me on the God's Politics blog. I want to take this opportunity to share some of my favorite posts from this past year with you, in no particular order.
Faith
We had so many great posts this year that explored the different facets of our faith. If you haven't read them yet, make sure you look at:
What Good is a Ph.D. for reading the Bible? by Rev. Dr. Guy Nave
Five Things That Are Holding Christianity Back by Christian Piatt
10 reasons Why Men Should Not Be Ordained For Ministry by Eugene Cho
Women and Girls
Since the 1970s, Sojourners has been committed to resisting sexism in all its forms, while affirming the integrity and equality of women and men in the church and in the larger world. This year we've been even more intentional about looking at these topics through our blog and magazine.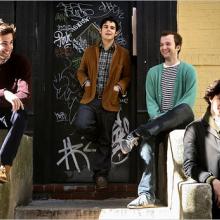 Vampire Weekend are a little like a college-educated version of the rich young ruler in Mark 10. I say a little because, despite the fact that they have gotten flack for being "privileged, boat shoe and cardigan loving Ivy League graduates," the New York-based foursome actually probably aren't as wealthy as skeptics think, and the late 20-somethings probably haven't been as straight edged as the rich young ruler. I mean, they're rock stars. And even though they went to Columbia University, rock stars aren't widely renowned for their moral rigidity.
But on Vampire Weekend's third album, Modern Vampires of the City, which was released last month to critical acclaim and commercial success, we find lead singer Ezra Koenig asking honest questions of God, much like the young ruler.
On this album, the third in what Koenig sees as a trilogy, Vampire Weekend manage to mature their poppy, eclectic sound, drawing from all sorts of genres and international songs — as they normally do — but also exploring deep questions of morality, love, faith, and belief in complex ways.