values voter summit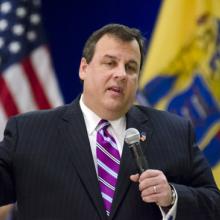 New Jersey Gov. Chris Christie and former Florida Gov. Jeb Bush were not invited to a major gathering of social conservatives in Washington last weekend in what was viewed as a serious snub of two men considered prominent Republican presidential contenders for 2016.
"They were not invited this year because they just weren't on the top of the list in terms of what they are doing right now and whether or not it was relevant to the values voters and who they want to hear from," said Tony Perkins, head of the Family Research Council and chief organizer of the Values Voter Summit, which opened on Friday and ended Sept. 28.
"They shouldn't take it the wrong way," Perkins told David Brody of the Christian Broadcasting Network in an interview taped on Friday.
But in his report, Brody said the two men had been "snubbed" and that's not good news for any presidential aspirations they may harbor.
The Values Voter Summit is the pre-eminent venue for GOP candidates who hope to showcase their bona fides to the crucial conservative Christian bloc, and Christie and Bush — the elder brother of former President George W. Bush — are seen as Republicans who could appeal to the center of the electorate but who have not won the hearts of social conservatives.
Tavis Smiley and Cornel West on poverty. The Value Voters Summit. U.S. Catholic Bishops remind Catholic voters about church teaching. Perry supporter calls Mormonism a "cult." Ron Paul wins Value Voter straw poll, with Cain in second place. Mitt Romney and religious bigotry. Ghana church says poverty "causes" homosexuality. Fox News attacks Lily the new Sesame Street poverty Muppet as "liberal bull." And Newt Gingrich says candidates are "not running for theologian-in-chief."