U.S. Embassy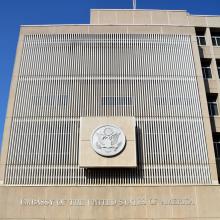 It wasn't long ago that Rubio and Cruz criticized the Obama administration for the deaths of four Americans, including Chris Stevens, the U.S. ambassador to Libya, in a terrorist attack on a U.S. consulate in Benghazi.
"Congress and the Executive Branch need to work together to do everything possible to make sure something like this does not happen again," said Rubio in June 2016.
Editor's Note: The following is the statement by Secretary of State Hillary Clinton following the tragic events in Libya Tuesday evening.
Yesterday, our U.S. diplomatic post in Benghazi, Libya was attacked. Heavily armed militants assaulted the compound and set fire to our buildings. American and Libyan security personnel battled the attackers together. Four Americans were killed. They included Sean Smith, a Foreign Service information management officer, and our Ambassador to Libya Chris Stevens. We are still making next of kin notifications for the other two individuals.
This is an attack that should shock the conscience of people of all faiths around the world. We condemn in the strongest terms this senseless act of violence, and we send our prayers to the families, friends, and colleagues of those we've lost.