university education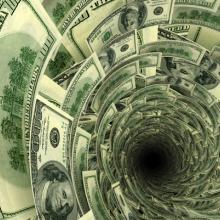 In January, I received a phone message from a friend of ours. She needed to talk with me, she said. About something.
Not long after, I got an e-mail from Cordera (not her real name), our friend's daughter:
"I am writing to you because my family and I have run into a problem. This summer President Obama passed the Deferred Action for Childhood Arrivals [of undocumented immigrants]. Over a long course of paperwork and appointments with the USCIS, I was able to receive a work authorized social security card and employment card. [But] without a student visa, I was not able to file for a loan. A few weeks after my first attempt, I found a bank that would be able to grant me a student loan with a US citizen or permanent resident as the co-signer. My father's uncle offered to help but . . . he was denied the credit."
She wanted us to co-sign for a private loan in the amount of $35,000 to cover her first year of college. My heart sank. We couldn't co-sign. Or we wouldn't. I wanted to discourage her because of unfavorable and variable rates, immediate repayment, and long-term consequences of excessive indebtedness. I spoke with her university's financial aid officer who intoned piously that the cost of the university experience was but one factor to consider: Cordera needed to hold onto her dreams, despite the crippling price tag of those dreams.