uncool
I have this friend Caitlin who tends to just tell me the truth about things, which isn't always comfortable.
Caitlin and I close friends but are really different people, and years ago we were both planning our 40thbirthday parties. Mine was a roller disco party at a rink I rented out – and hers was a group of close friends watching the sunrise on a hill over looking the city, which made me comment that Caitlin has so many personality traits that are just truly lovely and that I don't have those same traits and she said "Of course you do Nadia, they just aren't your favorite ones."
I thought about that this week when I was reading our Gospel text and how Jesus seems to be addressing the things we do or don't do so that we can be thought of in a certain way. As though he can just see right through us. Which is just the worst.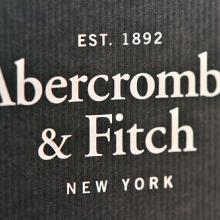 I hate Abercrombie & Fitch.
It all started a few years ago. A member of my youth group worked at one of their stores in a Chicago suburb. I was minorly troubled that she was employed at the store. But what really flamed my loathing for Abercrombie was when they asked her to model their clothes for their catalogue. She told me about their offer and I responded in the only way an over-protective youth pastor could:
"NO! Absolutely not! No way in Hell are you doing that!!!"
I don't think that Abercrombie is evil per se. I only hate them because they stand for everything that I'm against!
Over the weekend, BusinessInsider.com published an article titled "Abercrombie & Fitch Refuses to Make Clothes for Large Women." The article included a comment made by Abercrombie CEO Mike Jeffries in 2006. He described his business strategy by stating:
In every school there are the cool and popular kids, and then there are the not-so-cool kids. Candidly, we go after the cool kids. We go after the attractive all-American kid with a great attitude and a lot of friends. A lot of people don't belong [in our clothes], and they can't belong. Are we exclusionary? Absolutely. Those companies that are in trouble are trying to target everybody: young, old, fat, skinny.