Twas the Night Before Christmas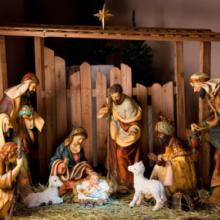 Nine in 10 Americans will celebrate Christmas this year, but a new poll shows that increasing numbers see the holiday as more tinsel than gospel truth.
This year more than ever, Americans prefer that stores and businesses welcome them with the more generic "Happy Holidays" or "Season's Greetings" than "Merry Christmas," according to a survey released Tuesday by the Public Religion Research Institute in partnership with Religion News Service.
And for one in four American adults (26 percent), Dec. 25 is simply a cultural holiday, not a religious holy day.