Topeka
In January 2016, the Rev. Cynthia Meyer told her United Methodist Church congregation she felt "called by God to be open and honest" about who she is: "a woman who loves, and shares her life with, another woman."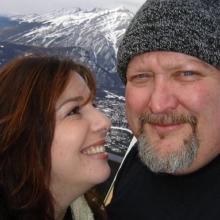 The estranged son of a Kansas pastor famous for protesting the funerals of soldiers and AIDS victims has condemned his family's plans to picket the funerals of the 26 people — including 20 children — who were killed when a gunman stormed a Connecticut elementary school.
In the wake of Friday's massacre in Newtown, Conn., members of Westboro Baptist Church in Topeka, Kan., posted Twitter messages saying they would picket outside Sandy Hook Elementary School in Newtown. The messages provided no information on the time of the planned picketing.
"Westboro 'God hates Fags' Baptist Church is planning to picket at Sandy Hook, to praise 'God's judgment,'" was posted by Margie Phelps, the daughter of Westboro leader Fred Phelps Sr. Her sister, Shirley Phelps-Roper, tweeted Saturday that the group would "sing praise to God for the glory of his work in executing his judgment."