togetherness
I saw ailing patients. I saw the neighborhoods surrounding Hartford Hospital, which belie the city's reputation as the home of pin-striped actuaries bored with their BMWs. Connecticut's capital is, in fact, one of the nation's poorest communities, its many marginalized Hispanic and African American neighborhoods barely seen by the BMW drivers. The cerebral palsy victims trapped in their bodies; MS patients; old women fumbling for change on the bus while hooked up to portable oxygen; old men wheezing with emphysema. So many people we barely see — and I was one of them.
I took solace in knowing that Jesus makes a bee-line for my new world.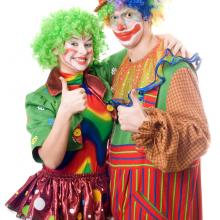 In a world far removed from the tragic cesspool of Washington scheming and maneuvering, real people flocked to Central Park on El Camino Real for this town's first Bacon & Brew Festival.
It was wildly successful. Vendors ran out of food and beverages; sponsors closed off ticket sales early. The parched and mean-spirited landscape that ideologues are trying to manufacture seemed distant.
As they stood in line for burgers, barbecue, fries smothered in cheese, and microbrewed beers, young adults eyed each other's pregnant bulges and baby strollers. I heard no muttering about Obamacare. People have better things to do than to defund a program that benefits fellow citizens.