Testament of Mary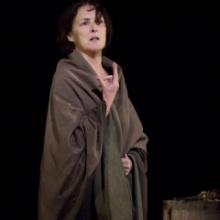 NEW YORK — A Tony-nominated play that offered a controversial take on the Virgin Mary reflecting on her life held its final performance on Sunday, closing after only two weeks as poor ticket sales never matched high expectations.
Now the question is: Why?
Shows fold on Broadway all the time, of course, and as The New York Times noted, just 25 percent of them ever show a profit. But was there something about The Testament of Mary that doomed it to failure?
After all, biblically themed shows are all the rage on television and especially on cable; the recent History Channel miniseries The Bible generated huge ratings, and a host of shows and films are trying to explore — and perhaps exploit — similar territory.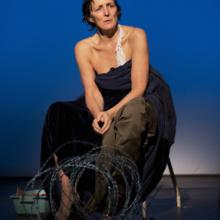 How far can one go in retelling a Bible story, adding things that are not in the original? In The Testament of Mary, Colm Toibin goes a long way.
His 2012 book is now a Broadway play presenting a view of the mother of Jesus so different from pious tradition that it angers some Christians, creating a "new," intellectually and spiritually challenging Virgin Mary.
Yet in the end, Toibin's searingly human Mary may be ultimately more accessible than the Mary of porcelain perfection set high on a pedestal.
The Irish writer, who has written about his strong Catholic childhood, imagines Mary 30 years after the crucifixion of her son. She lives as a virtual prisoner of two of Jesus' disciples, still mourning her son's death, bitter at what has happened since, and seeking consolation from pagan idols, which make more sense to her than what happened to Jesus.