Talmud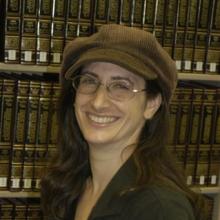 The story of Rabbi Freundel is notorious: a nationally known figure, the rabbi of an important Orthodox congregation in Washington, who was disgraced after he secretly recorded women immersing in the mikvah ritual bath.
It is a sad story, one that certainly reveals the truth of the Talmudic comment: "When anyone commits a transgression in secret, it is as though he thrust aside the feet of the Divine Presence."
In the Washington area, where I live, there is shock over the Freundel scandal. I myself have struggled with what to tell people who ask me about how we should respond as a community. As a former student, I, too, was shocked.
But after much reflection, I think there are two primary responses: one personal, one communal.
Banks make loans they know homebuyers can't pay back. Conglomerates market unhealthy food to children. Wall Street tycoons bet against their own shareholders.
In an age when the phrase "business ethics" can seem like an oxymoron, a group of rabbis has designed a course to use age-old Jewish teachings to help infuse some morality into economics -- from the household budget to the stock market.
Run by the Rohr Jewish Learning Institute, which is affiliated with the Chabad-Lubavitch movement of Orthodox Jewry, "Money Matters" is offered at more than 350 locations in 22 countries this year, and is proving to be one of the most popular courses JLI has ever offered, said Rabbi Efraim Mintz, JLI's executive director.
"When students first come to the course, they may respect the Torah (the Hebrew Bible) and the Talmud (a 2,000 year-old compendium of Jewish oral law and biblical commentary), but few see it as something relevant to the here and now," Mintz said.
"But soon, they are mesmerized and surprised by its applicability to the business issues of the day."
More than 22,300 people have taken "Money Matters," which was first offered in January, and lawyers can get continuing legal education credit for it in 22 states.