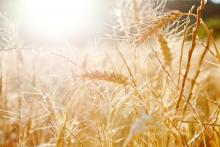 Theology doesn't save us from spiritual burnout — people do.
No matter how convincing our doctrines and beliefs may be, they're ultimately empty and unsatisfying if there's no human relationship personifying them.
Throughout our faith journeys we'll be faced with moments of suffering, hopelessness, and sheer desperation — sometimes lasting for what seems like forever. We'll want to give up — sometimes we will.
These hardships can devolve into isolation, bitterness, and ultimately transform what was once a healthy spirituality and turn it into a total rejection of God. Within Christian culture we label this as "burnout," but in reality it's more of a "falling out."
Not only do we have a falling out with God, but we also disassociate ourselves from other believers and those closest to us. When we feel hurt, betrayed, or abandoned by people we assume God is to blame, causing us to doubt God's love for us — even questioning God's very existence.
Many quit faith not because of a newfound disbelief in God, but because of broken and unhealthy human relationships — people are the main reason we give up on God.