State of exception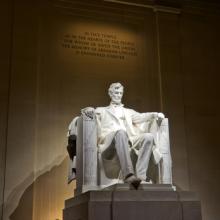 I didn't expect to leave a Friday night screening of Lincoln thinking about Jesus.
And I definitely didn't expect the link to be an Italian political philosopher named Grigorio Agamben.
But of Lincoln's many triumphs as an Oscar-season contender, its lasting effect is its surprisingly mature meditation on wisdom, freedom, and the necessity of employing the former when granted the latter.
Watching Lincoln reason aloud his justification for the Emancipation Proclamation, an act he admits to his advisors was dubiously legal at best, we encounter the film's driving question: in a time of crisis when the rules no longer apply, what kind of moral vision do we want in leadership?