St. Nicholas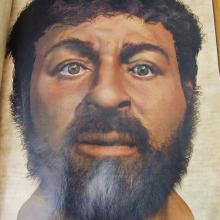 Conservative talk show host Megyn Kelly claimed on her Fox News show last week that "For all you kids watching at home, Santa just is white ... just because it makes you feel uncomfortable doesn't mean it has to change, you know, I mean, Jesus was a white man, too ... that's a verifiable fact, I just want kids to know that."
This statement was in response to a Slate piece by Aisha Harris, "Santa Should Not Be a White Man Anymore," which notes her confusion between seeing a black Santa figurine in her home while white Santas were popularized elsewhere at the mall and her school. Because the real history of St. Nicholas is so far removed from his present iteration as Santa Claus, she argues that it would be easier and less culturally problematic to change him into a penguin. This avoids questions of race and culture and makes him accessible to all. While I see her point about wanting to avoid cultural problems, it might be a good idea to confront the underlying issue of racism in America rather than continue to ignore it.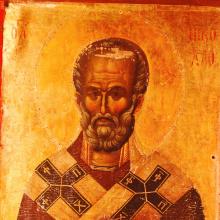 A few weeks ago a well-meaning adult asked my youngest child, "What do you want Santa to bring you for Christmas?" She said, "Oh, I don't believe in Santa." I observed an uncomfortable silence, a nervous laugh, then came the question in that tone. "Why wouldn't you teach your children about Santa? Don't you like Santa?" Followed by: "Aren't you concerned that they will ruin the fun for other children" and "Are you using some crazy psychological theory?" as well as "Your children must miss out on so much fun."
Similarly a pastor friend encountered a strong reaction when he accidently revealed Santa to be a myth in a small group of Christian middle school students. A young girl became emotional and her parents were angry. Until that moment she had believed that Santa provided gifts for all children and her family had intentionally preserved that belief in service of imagination and wonder. I wonder if her parents were aware that had she grown up in a less financially comfortable situation, she would not have been a believer of Santa in middle school. That kind of "innocence" is available only to those with resources to isolate their children from the realities of the world.