spirituals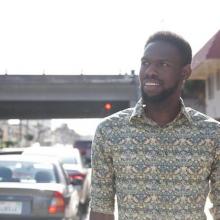 Three years ago, when Anthony Mordechai Tzvi Russell took the stage at a Jewish vaudeville celebration and said he was going to sing in Yiddish, people laughed.
As a 6-foot-plus African-American with one golden earring, he just didn't look like the typical Jew fluent in the language of the pre-World War II shtetl.
Then he opened his mouth. Out came a rich bass voice in a longing lament to the isolated villages and tiny homes left behind in places like Poland and Russia.
Think Fiddler on the Roof's "Anatevka" sung by a guy who looks more like Chris Rock than Zero Mostel.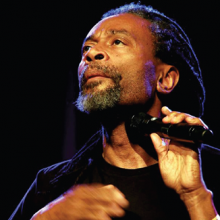 Bobby McFerrin's "don't worry" optimism sets up some serious cognitive dissonance with the spirituals.