spirit's call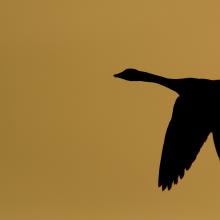 Dear Sojourners friends,
I have some news to share with you that is difficult (for me at least) but wanted you to hear it from the horse's (or mama bear's) mouth: Today is my last day as Sojourners' Web Editor and Director of New Media.
Change is hard. There is always a certain lamenting that comes with it, even when the change is, on many levels, a good thing. This was a difficult decision but one I felt I had to make in order to follow the lead of the Spirit. Our CEO Jim Wallis received the news of my impending departure with great grace, love and support. For Jim's friendship, I am ever blessed and thankful.
See the thing is, as many of you know, I didn't become a mother until about four years ago when my husband, Maury, and I welcomed home our boy, Vasco, whom we adopted from Malawi. Vasco, is now 13 and, as any parent of teenagers will tell you, they need their mamas during these transitional boy-to-man/girl-to-woman years perhaps more than ever before, even as they are sprouting their independent wings and pulling away from their parental units.