soda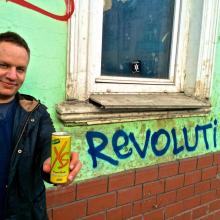 Intending it as a compliment, a friend described my work in in Kiev last weekend as "selling sodas in Ukraine."
He's right. I was in the embattled city to represent a company I helped co-found and our Southern California energy drink brand in meetings with more than 10,000 Ukrainian independent business owners.
It was as simple as that and also so much more.
Like Bono, I believe free enterprise is a cure for all sorts of poverty — economic, political, and spiritual.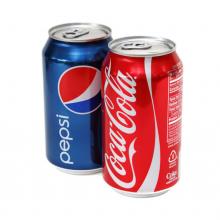 Caffeine-craving students at Brigham Young University are pushing the Mormon-owned school to change its stance on cola drinks.
The move was triggered by Aug. 30 statements from BYU spokeswoman Carri Jenkins in which she said that the school doesn't serve or sell caffeinated drinks because there has not "been a demand for it."
The ban on caffeinated sodas is "not a university or church decision," Jenkins told The Salt Lake Tribune then, one day after the Church of Jesus Christ of Latter-day Saints posted a statement on its website saying that "the church does not prohibit the use of caffeine," only "hot drinks" like tea and coffee.
BYU's dining services does conduct "online surveys, focus groups and data analysis" to determine what items to offer on campus, BYU's The Universe student newspaper reported, but "has not asked about caffeinated soft drinks."
"I have received emails on both sides of the issue — those in favor of caffeine and those against it," Dean Wright, director of dining services, told the student paper. "Dining Services is so busy just getting everything open and serving over 30,000 meals a day that we do not have any plans at this point to do any polling on caffeine."