smugness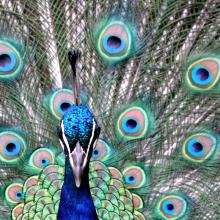 Ah, the life of the church. So many arguments, so little time.

The list of subjects about which the saints disagree is seemingly endless, encompassing both the profound and the woefully mundane.

The ordination of women. The proper role of religion in politics. Climate change. Homosexuality and same-sex unions. Pre-, Post-, or A-millennialism. Biblical translation. Gender pronouns for God. How best to aid the poorest of the poor. How best to support the sanctity of marriage. Hell. Heaven. Baptism. Which brand of fair-trade coffee to serve in the fellowship hall. The use of "trespass/es" or "debts/debtors" in reciting the Lord's Prayer. Whether to use wafers, pita, home-baked organic wheat, gluten-free or bagels at the communion table. What color to paint the narthex.

It should come as no surprise to most Christians that the world outside the church looking in sees it rife with conflict, bickering, arguments and castigation — of the "unbeliever" and fellow believers alike.

Frankly, it also should come as no surprise to the rest of the world that the church — by virtue of being a community of humans — naturally would have such disagreements and discord.