selflessness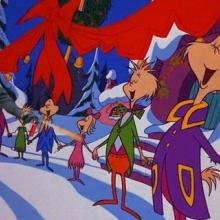 Pepper spray.
Those two words bring to mind two very contrasting images from recent headline news: One is the shocking image of University of California at Davis students seated on a pathway, arms linked in peaceful protest, as they are repeatedly doused with pepper spray by a zealous campus police officer. The other is of the equally zealous shopper on Black Friday who sprayed her fellow Walmart customers so she could buy a discounted X-Box.
On the one hand we have an image of the power of nonviolent protest to expose injustice, and on the other an appalling image of consumer greed.
These are the signs of our times.
To me, "unexpected" is at the heart of how I understand grace. It is the unearnable gift, the divine reversal and sacred surprise, the still small voice that drowns out the din of the maddening crowd, the little bit extra that my Cajun friends call lagniappe, the very thing we "deserve" the least but get anyway. From God. From the One who created the world and the audacious, indescribably power of love.
Taking a cue from Nell, here are just a few of the unexpected blessings I am grateful for today:
For God's fingerprints that cover every inch of our world, seen and unseen. And for the moments where I can almost make out the holy whirls imprinted in the sky, the ocean, the sunlight, and on the faces and stories of each of us.
For the generosity and selflessness I see so vividly — all around me, all the time — even in these lean, nervous days. I saw it in Zuccotti Park, where strangers prepared and served food to other strangers. I saw it in the sober faces and strong arms of the men who helped 84-year-old Dorli Rainey to safety after she was pepper-sprayed at an Occupy rally in Seattle. I heard it in the prayers lifted at the White House, at North Park University in Chicago, and in the basement of a church in Spanish Harlem where kind, mighty souls formed Human Circles of Protection last week and stood in solidarity with the poor, the vulnerable, and the least of those among us. I watched it on display at border crossings, immigration rallies, refugee camps in the Horn of Africa, and at a glass blower's studio in my hometown of Laguna Beach where strangers arrived with shovels and wheelbarrows to help dig out an artist and his artwork from the muddy ravages of a flash flood. I saw it in the fresh coat of paint on the front steps of my elderly parents' home in Connecticut that my cousins had applied for them with great care and kindness when my brother and I couldn't be there to do it.