self-defense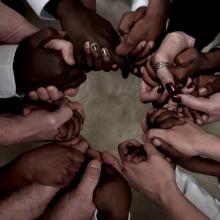 Death is horrible enough. But systematic injustice — one that allows white boys to assume success, yet leads black boys to cower from the very institutions created to protect our own wellbeing — is a travesty. Listen to the stories from Saturday and Sunday nights, of 12-year-old black boys who asked to sleep in bed with their parents because they were afraid. If black youth in America can't rely on the police, the law, or their own neighborhood for protection — where can they go?
Through the wreckage of the Penn State abuse scandal, we've all become witnesses to what happens when our principles of justice are not assured for those who most need them.
When we see people in positions of power and authority — particularly those who have held a huge amount of respect and clout in a community — fail to protect the vulnerable in our society, it moves something within society's collective conscience.
I imagine that the questions people all around the country asked when the news broke were similar:
How could this happen? Who wasn't living up to our expectations? How can we make sure that something like this never happens again?