saved by grace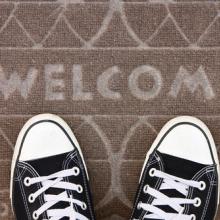 A common sentiment that's expressed by both the left and the right on the issue of immigration reform is that immigrants need to prove their faithful adherence to the law and contribution to society before they're put on some path to citizenship. It's redemption by works. It's a reasonable means to verify their willingness to contribute to society. But a disconcerting irony dawned on me amid all this mutual give-and-take language we hear about immigrants; that is, many citizens themselves do not heed the same exhortation to contribute to their country today.
This is encouraged by the fact that citizenship today is identified entirely by a piece of paper, not by a way of life — by ink, not by deed. Although one's citizenship technically includes a whole list of rights and duties, the fulfillment of these rights and duties is not a part of the identification process. This is understandable, as it's very difficult to tell whether someone is trying to contribute to the state or merely trying to get what they can out of their legal privileges. I'm not out to start a Civil Reformation or something. But these thoughts have reminded me that the standard the Bible sets for Christian citizenship in heaven is something else entirely.
New Calvinists today have hammered home the doctrine of justification by faith through grace, not by works or legalistic moralism. Kingdom citizenship is claimed by faith in Christ. Got it.
Yet, Scripture is emphatic that Kingdom citizenship is not identified by faith alone, but also by works.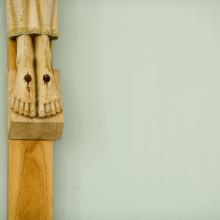 This past Sunday, Erick Erickson, editor-in-chief of the blog Red State wrote a post titled "The Perversion of the Words of Our Lord Jesus Christ by the Sinner Barack H. Obama."
First, I hope that Erickson remembers that in the Christian tradition calling someone a "sinner" is a theological statement of fact, not a pejorative. Labeling another Christian as a sinner in a bold and brash headline is, I am sure, very gratifying, but it hardly sets one up for an argument based in the teachings of Jesus who came not for the healthy but the sick or Paul who labeled himself the "chief of sinners."
So, let me get this out of the way. I, Timothy M. King, am a sinner too.